Welcome to Ilomantsi, Finland!
The focus of the bear sculpting competitions is chainsaw sculpting and the subject is the bear. The theme for 2021 is Bear and Cub, which evokes ideas about the chain of generations and the joys, responsibilities and challenges associated with it. The theme can be an inspiration for affectionate interpretations as well as thought-provoking expression.
The Bear Sculpting Championship for chainsaw sculptors will be held on 13–14 August 2021 and the Speed Sculpting Competition on 15 August 2021.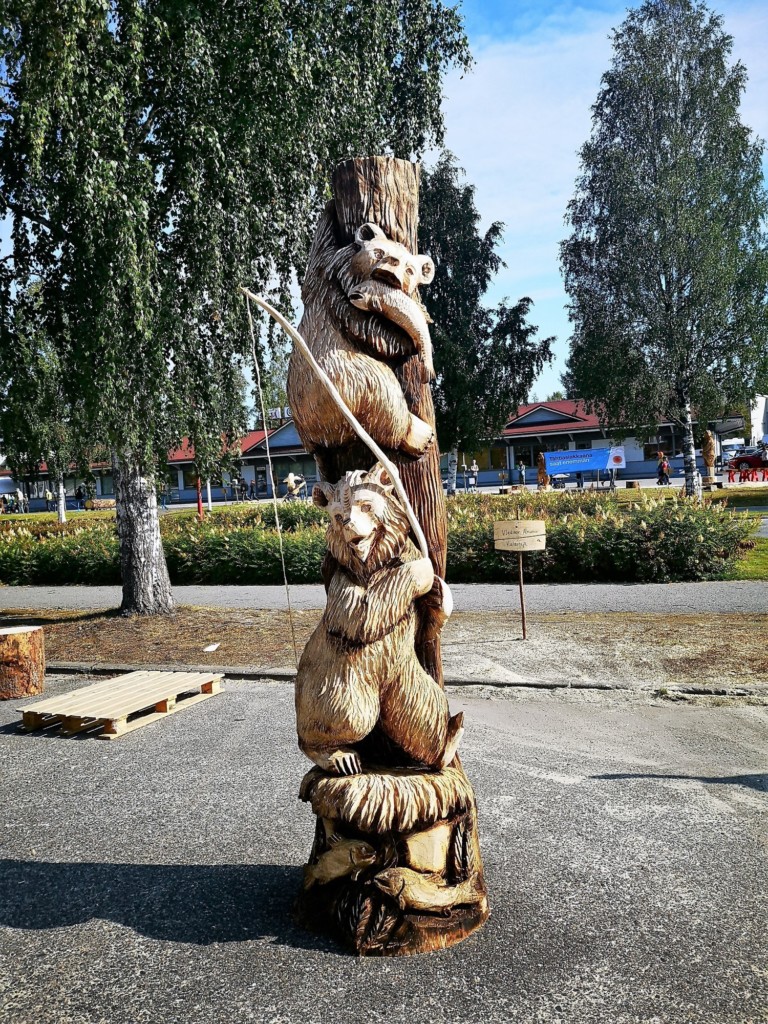 The Bear Festival 2021 in Ilomantsi – Bear and Cub
The 2021 Bear Festival will feature Bear Sculpting Championship competition on Friday and Saturday, 13 and 14 August. The Bear Festival in Ilomantsi, in Eastern Finland, will take place in Katri Vala Kulttuurikeskus, Katri Valan tie 1 a and Kansallistalo yard, Yhtiöntie 8. The Speed Sculpting Competition will be on Sunday, 15 August.
The Bear Festival is arranged by The Association for Rural Culture and Education along with regional Vaara-Karjala association, the Ilomantsi municipality and local businesses and associations.
A Land of a Thousand Bears
Sculpting wood is the most natural form of self-expression among Finnish self-taught artists; the chainsaw is the most common instrument and the bear is the best-loved of all subjects. This is the foundation for the Bear Festival.
We would like to turn Ilomantsi into A Land of a Thousand Bears in the coming years. It will be a sculpture park built along the village roads, a display of different sculpting styles that attracts visitors from near and far. In a land of a thousand bears, the mythical realm of the forest's king meets man's cultural environment.
Contact information
The Association for Rural Culture and Education, regional Vaara-Karjala association
Bear sculpting championship competition:
Riitta Ryynänen, riitta.ryynanen@msl.fi, tel. +358 400 231 965
Bear Festival:
Maarit Hämäläinen-Koljonen, maarit.hamalainen-koljonen@msl.fi, tel. +358 40 579 5957