What is ITE art?
ITE art is…
ITE art is Finnish visual contemporary folk art.
ITE comes from the Finnish 'Itse Tehty Elämä', i.e. self-made life. ITE art is an integral part of its maker's life.
ITE art is bravely individual and ingeniously original.
ITE art is art that is dependent on its maker's environment, cultural background and experience – a way to live a good life that emphasises aesthetic values.
ITE art is mainly made and displayed outside the art world, in its creator's everyday environment.
ITE art is part of the international outsider art scene.
ITE art is a dynamic form of contemporary folk art, which is why the forms of its manifestation are constantly changing.
ITE artists are self-taught, which means that they do not have a formal art education. ITE artists do not see professional artists as role models nor do they need guidance or anyone's support in making their art.
A great variety of activities
The Association for Rural Culture and Education is involved in ITE art in a variety of ways. We have been discovering self-taught artists and highlighting their creativity for more than two decades. Our toolkit includes ITE art surveys, events, exhibitions, festivals, publications, maintenance of our art collection and archive as well as collaboration with our international partners.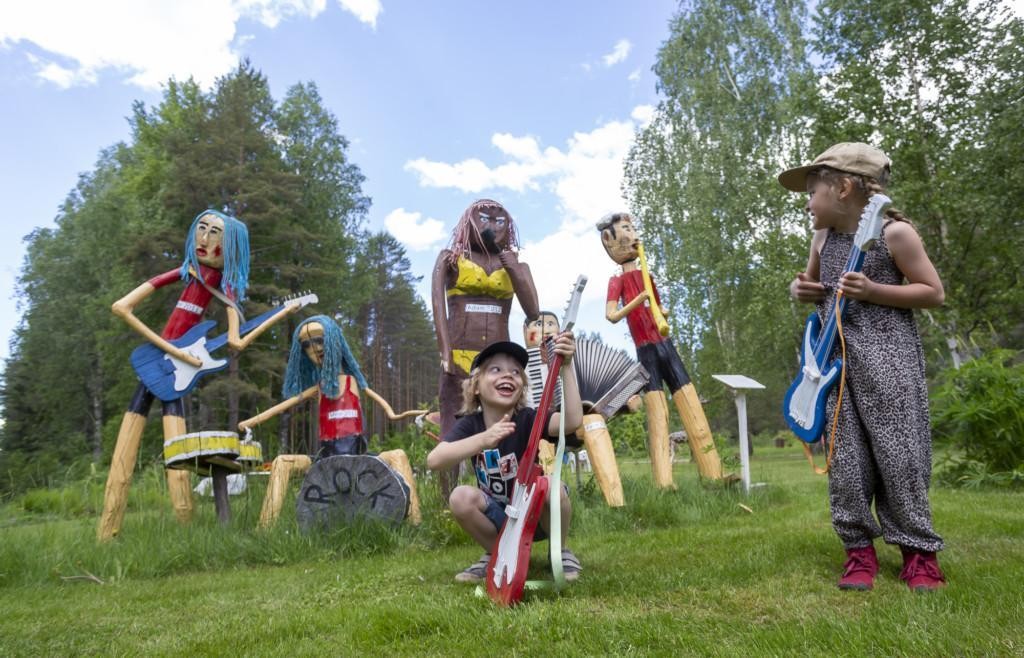 International activities
The Association for Rural Culture and Education is one of the founders of the international European Outsider Art Association (EOA) network, and it remains an active member.
Together with the Kettuki Association, a national organisation for artists with special needs, we arranged an international conference by EOA in Finland in 2022. The theme of the event was 'Life Stories'. We have already hosted one EOA meeting and symposium 'Outsider Art: European Perspectives' in Helsinki in 2011.
The Association for Rural Culture and Education has produced numerous ITE art exhibitions in collaboration with various art museums and cultural institutions across Finland and Europe. To organise these exhibitions, we have used data on artists that we have collected in ITE surveys as well as from the Association's ITE art collection, which is held in the K.H.Renlund Museum in Kokkola. There have also been several exhibitions of international outsider art and contemporary folk art in Finland.

Contact us
Do you need background information about ITE art, artists, art environments, surveys, collections, publications, international networks or the 20 years of ITE activities? Would you like to collaborate with us? At the Association for Rural Culture and Education, ITE art content is coordinated by Raija Kallioinen, our Coordinator for Cultural Affairs.