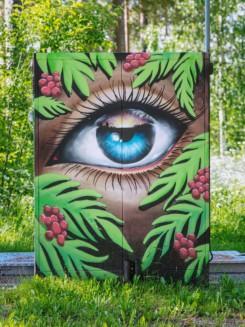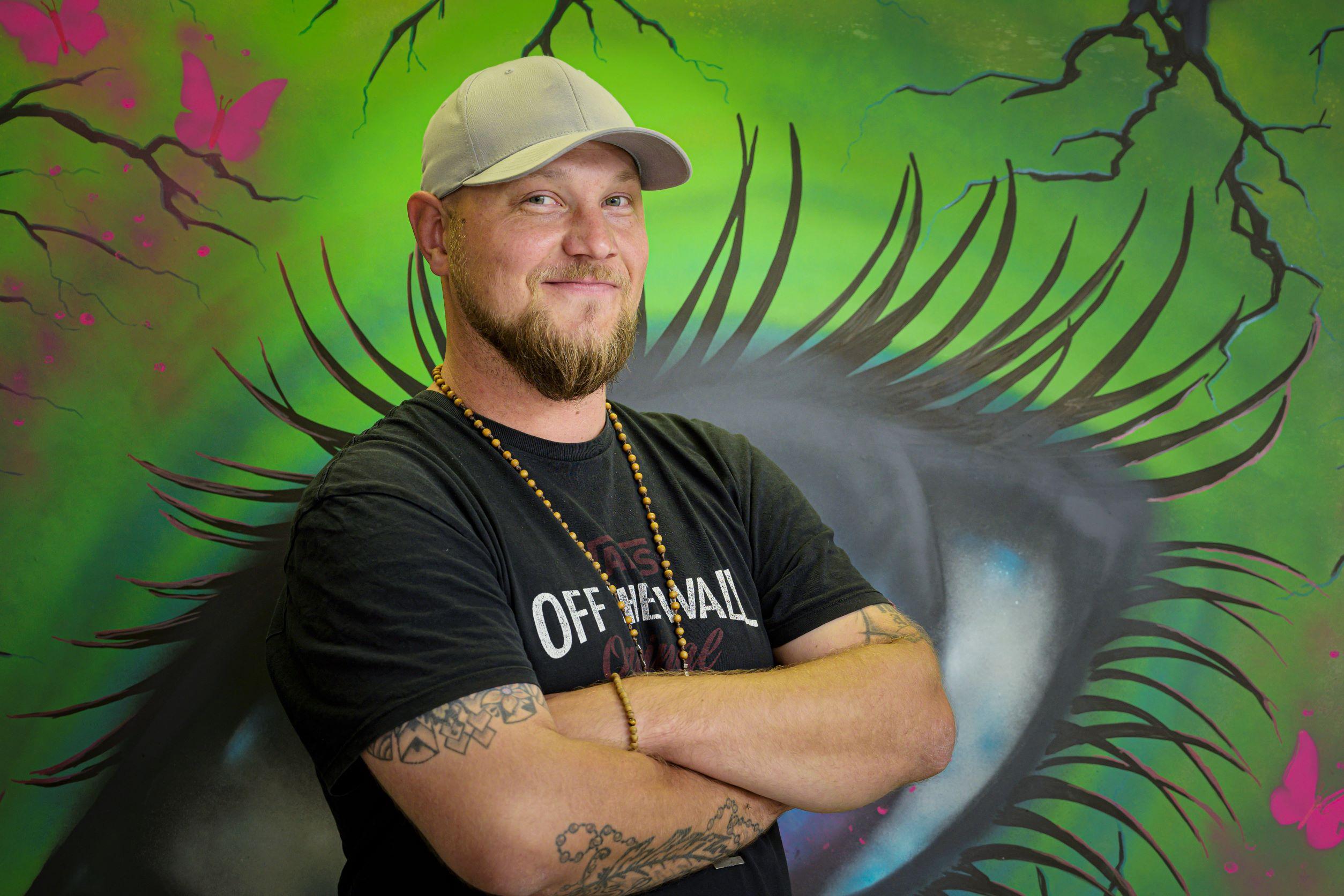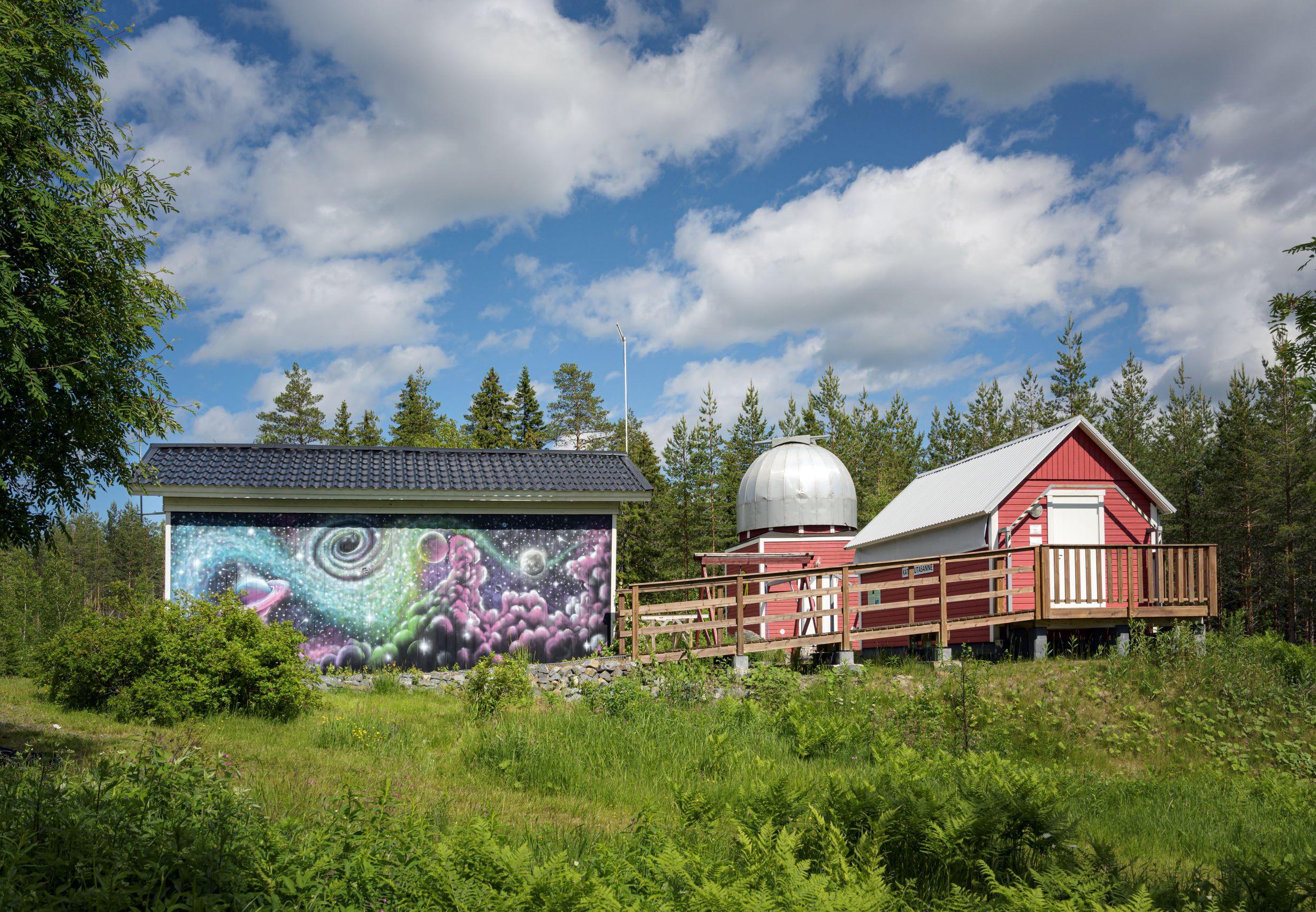 Nino Tolvanen
Varkaus (1986)
Varkaus-based Nino Tolvanen's street art can be seen on feeder pillars, walls and underpasses in parks and harbours, on the side of a bus, in a school canteen and on an observatory wall. Tolvanen has also made murals for restaurants, private homes and garages, and he also makes paintings.
Nino Tolvanen was enthusiastic about drawing when he was a child. He got into graffiti in year two, and the following year he invented the artist name Aez one, which he still uses.
He dropped out of upper secondary school, and by the time he was 21 he was a lorry driver in the daytime and renovated a home for his small family with his father in the evenings. He built a studio in his house, but his painting equipment stood idle for years.
The city of Varkaus erected a wall for legal graffiti in Joutenlahti in 2015. At his daughter's second birthday party, Tolvanen decided to paint a large Sohvi graffiti on the wall, his daughter's name. As he was painting, he cried as he realised that he had denied himself the pleasure of drawing and painting for almost 13 years. He would no longer stop himself from being creative.
Tolvanen made his first bespoke works for the water company Keski-Savon Vesi. Since receiving more commissioned jobs, he has also started to consider his skills from the customer's point of view. When he makes art for himself, he can allow intuition to lead him, but customers want to see sketches. Tolvanen also feels responsible for the durability of his works, which requires good knowledge of various surface materials.
Tolvanen often uses a black background in his works to make the colours pop. His favourite colours, magenta, pink and dark purple, often feature in his works, and animals and eyes are common subjects. Eyes symbolise meeting others with an open mind as well as the opening of his own eyes and believing in working his own way.
The owl on the side of the bus has a penetrating gaze, and the soap bubbles on the front part seem to lift the big vehicle into the air. The bus, which is used by several sports clubs, was a challenge for its creator as the preparation alone took more time than expected.
An essential part of the image of an eye that Tolvanen made for an advertising agency is the quote, "If you change the way you look at things, the things you look at change." If you look at the work from a distance, it looks like a photograph. But what looks like a reflection from afar is a pictorial story painted on the pupil.
The pupils of the eyes on the feeder pillar in the Kivipuro marina feature the city and the forest as opposite silhouettes. Painting details that can only be seen close up as well as using white spots of gloss and light are Tolvanen's way to bring his works to life.
The City of Varkaus awarded Nino Tolvanen for his contribution to arts in 2021. In the grounds for the award he was described as a strikingly talented, self-taught street artist, who comes from outside the traditional field of visual arts and shakes up its structures, just as art is supposed to do. Tolvanen has also passed on his skills in workshops for children and young people at the cultural centre for children Verso.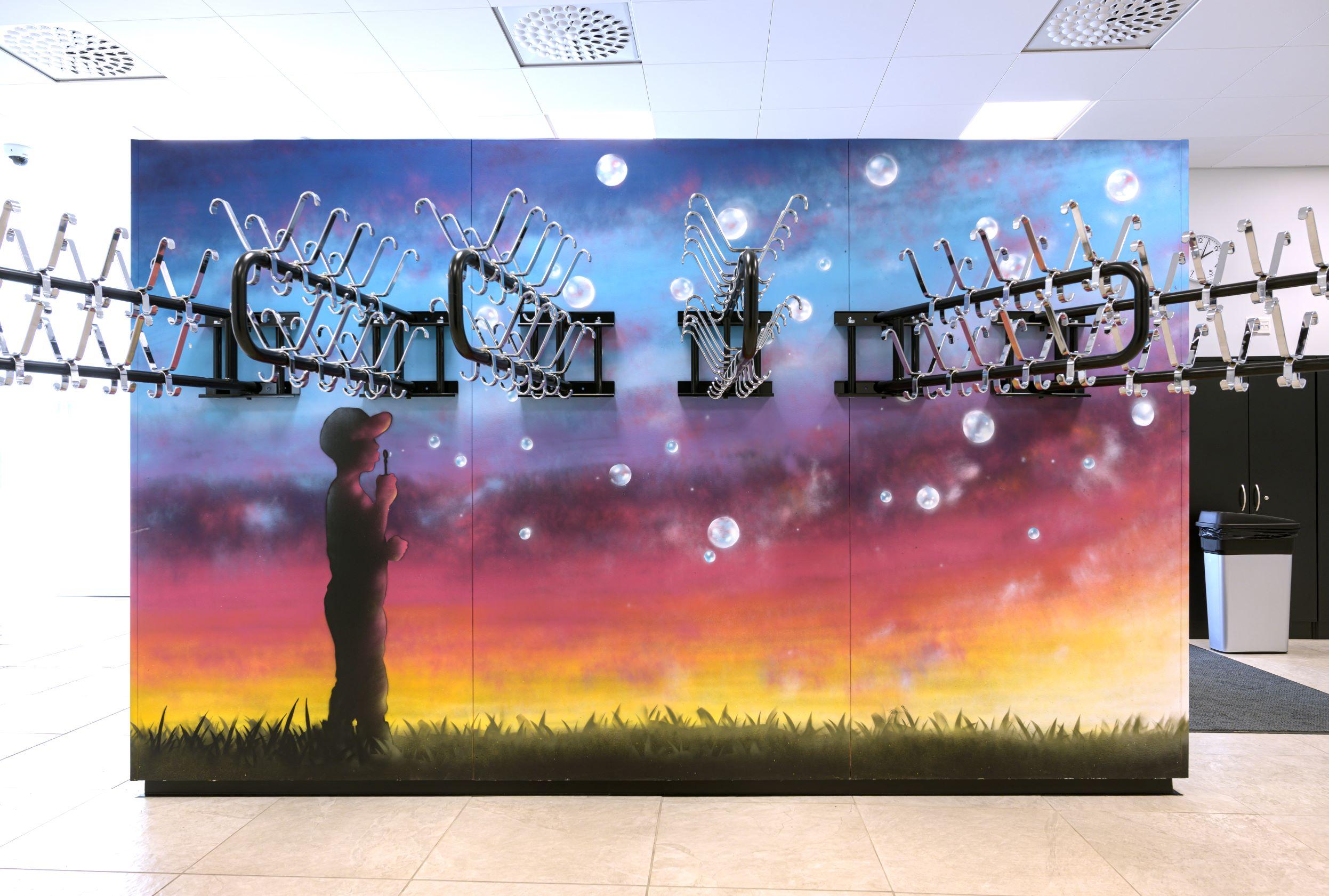 Text: Irene Pakkanen. Images: Olli Lähdesmäki.
Pohjois-Savo
Ei valittuja sivuja