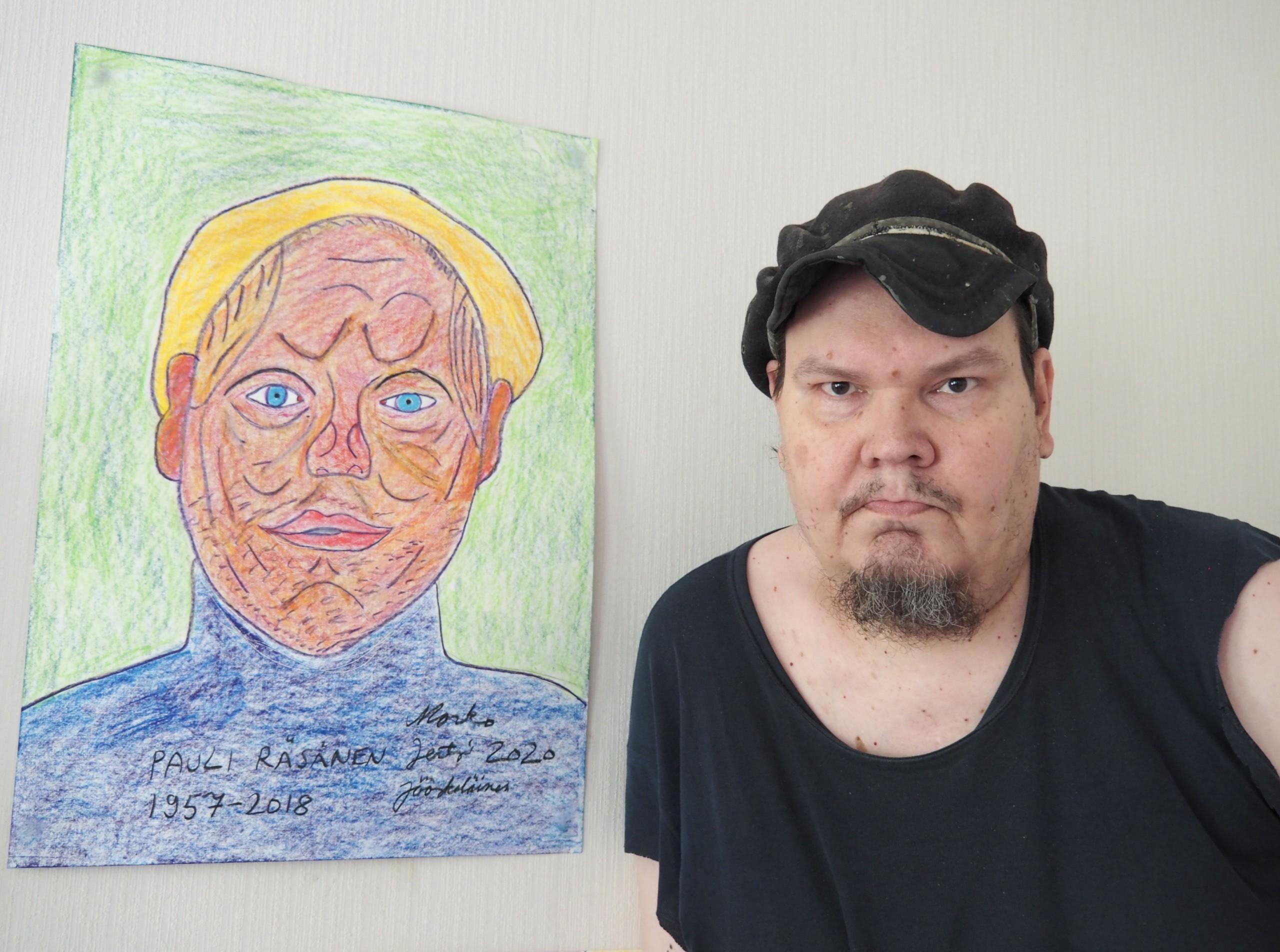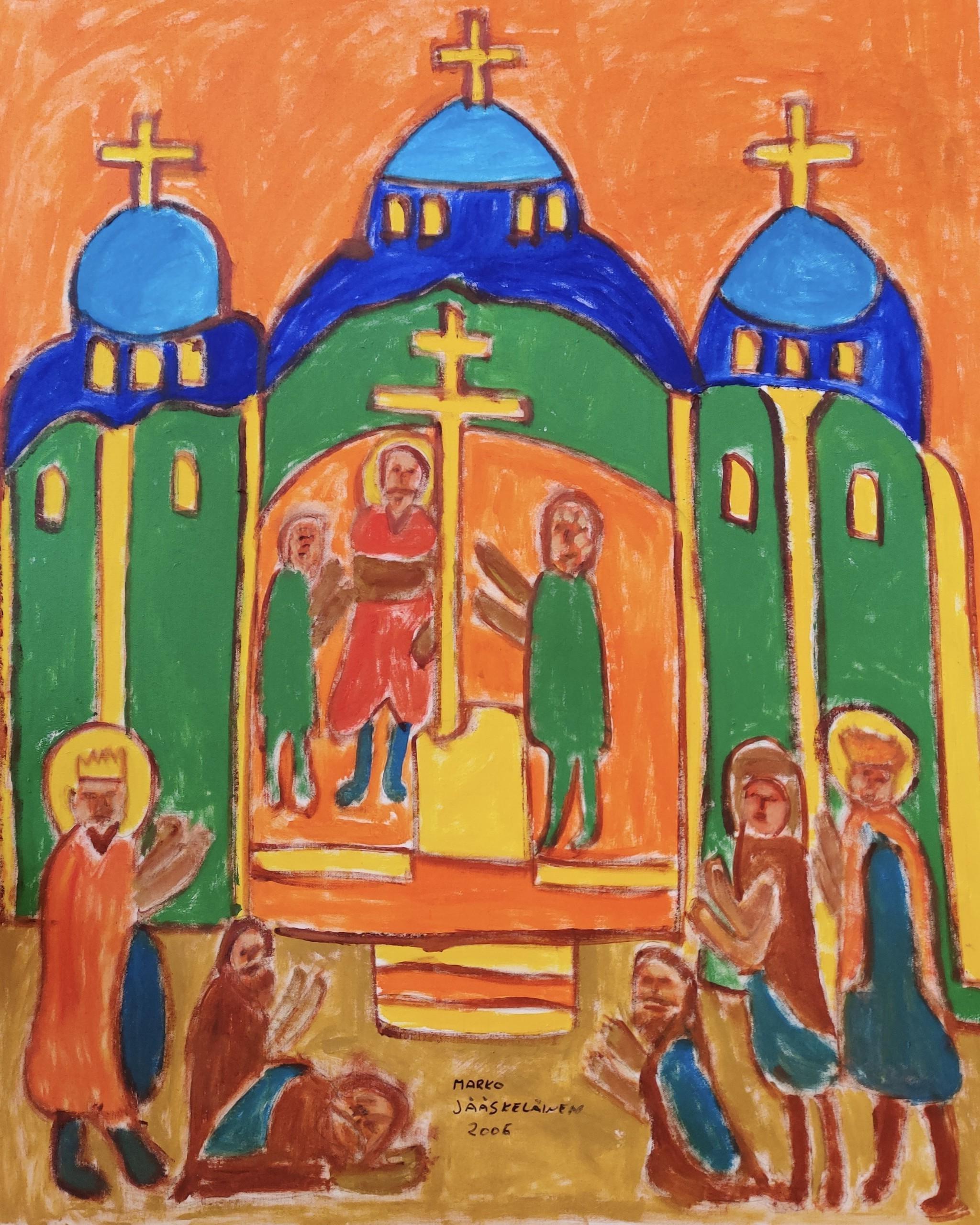 Marko "Jertsi" Jääskeläinen
Suonenjoki (1974)
ITE artist Marko "Jertsi" Jääskeläinen, who lives in Suonenjoki, has made an incredible number of oil pastel drawings and oil paintings. Drawings with colourful details, mainly featuring themes from the Bible, are kept in rolls in plastic bags and displayed on the walls at Jääskeläinen's home. Many of his works are also on display at the Puroniemi holiday centre in Rautalampi.
Jääskeläinen started to make art at the age of 18 on his home farm in the village of Koipiniemi in Rautalampi. When he had to drop out from forestry school because he was seriously allergic to dust, he had to fill his time with something else.
Jääskeläinen's grade in drawing had been good or satisfactory at school. The teacher who predicted that he'd "certainly never be an artist" couldn't have been more wrong: Jääskeläinen has created 5,100 drawings so far, mainly using oil pastels, and there are also 850 oil paintings.
Jääskeläinen often finds his inspiration in the Bible. New Jerusalem, Jonah in the belly of a big fish, faith, hope and love, the Feast of Tabernacles and Jacob's sons buying grain in Egypt are recurring themes. New Jerusalem is the image he has created the most often: 950 times. Jääskeläinen has also made several portraits of Donald Duck. In addition to his signature, he writes the title of his works in a prominent place, and sometimes describes the content. Some of the works resemble comic books.
Jääskeläinen belongs to the Orthodox Church, and it is through the church that many of his works have found their way to private homes. His works have been exhibited at Kunsthalle Helsinki in 2006 and at a solo exhibition in Suonenjoki, and Metropolitan Arseni has donated Jääskeläinen's works to the Association for Rural Culture and Education's art collection.
Marko Jääskeläinen now works at a more moderate pace, depending on how he feels. Art brings joy to his life and helps to pass the time. He does not think that he competes with other ITE artists, only with himself.
Text and images: Irene Pakkanen.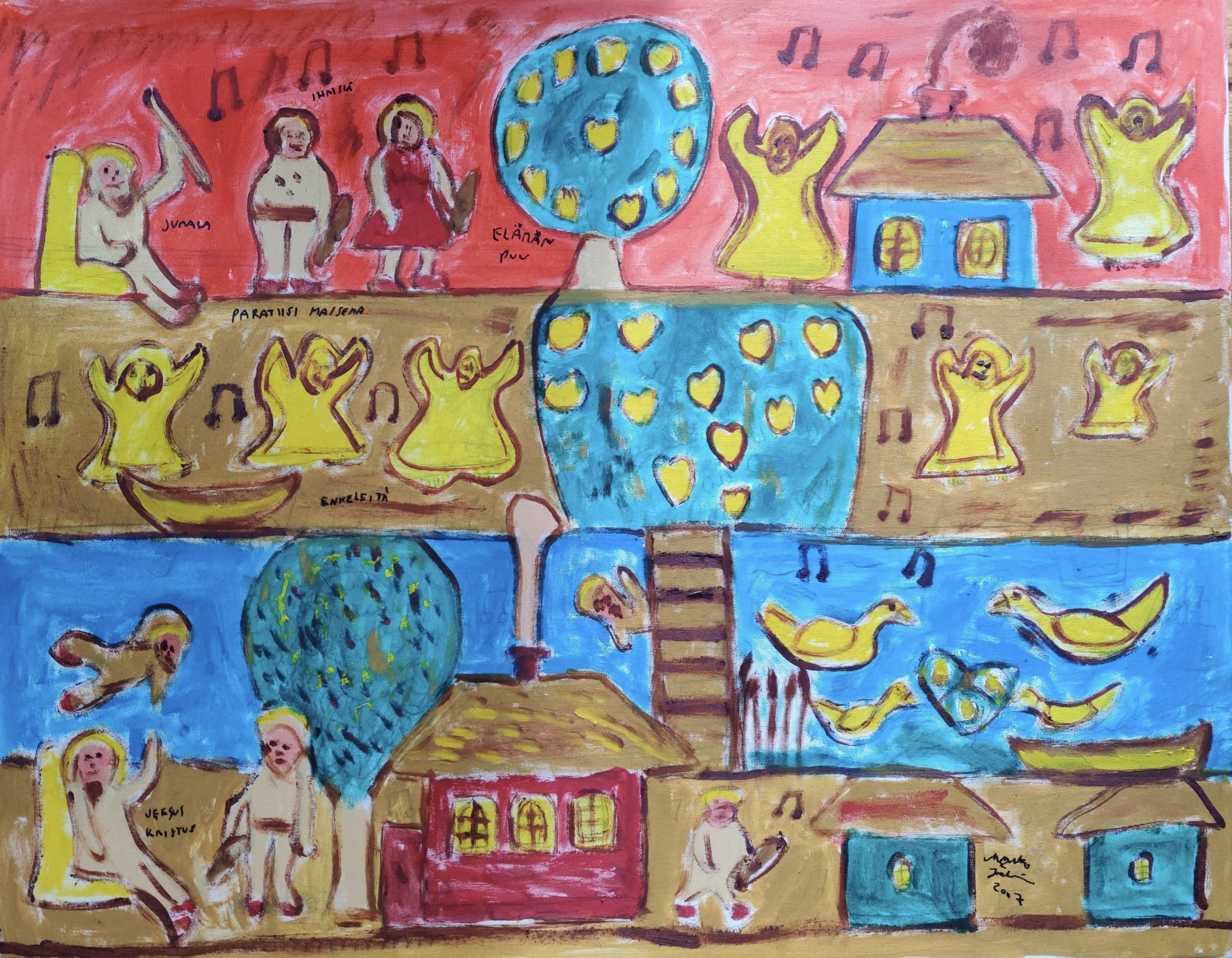 Pohjois-Savo
Ei valittuja sivuja