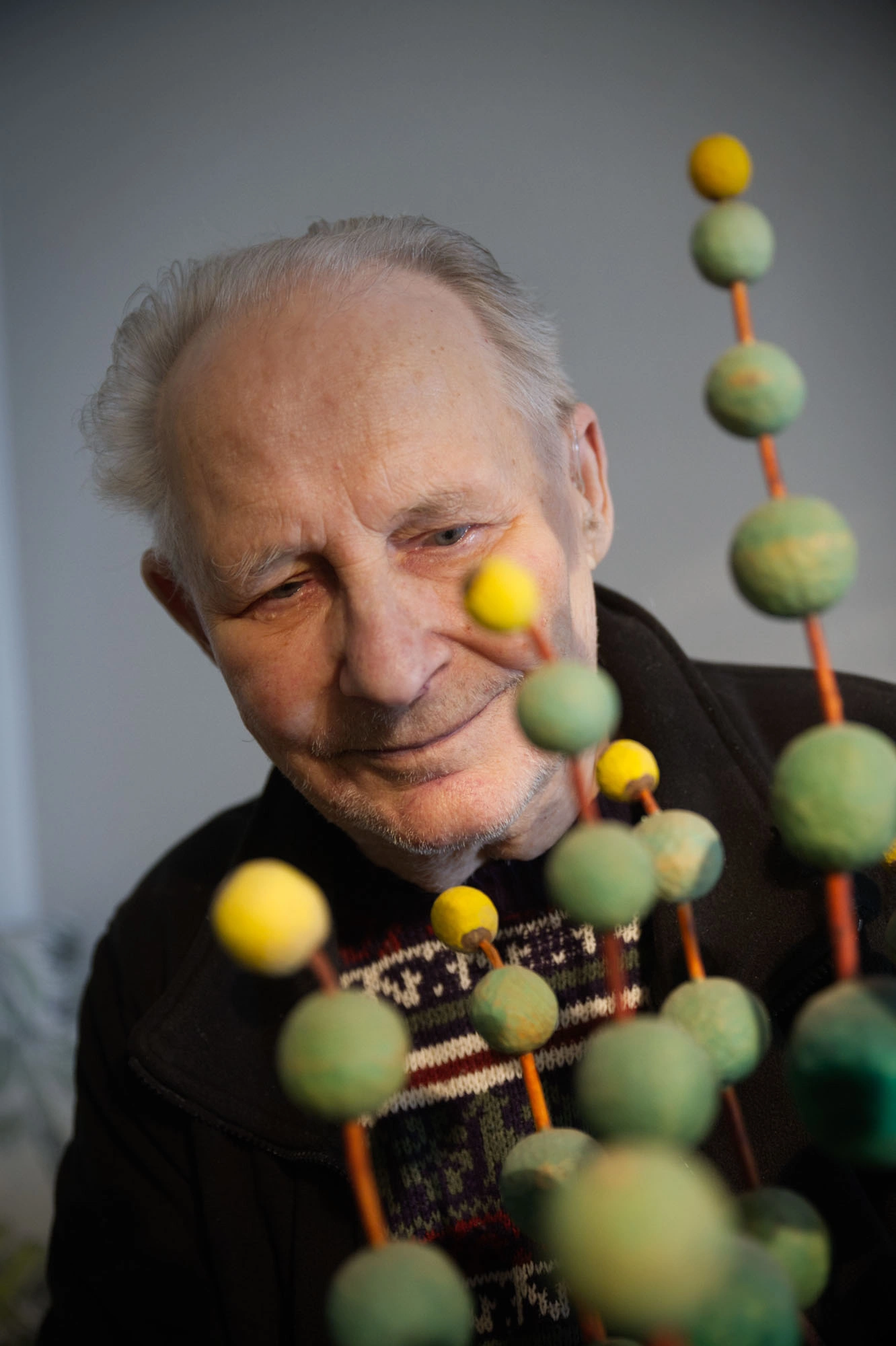 Aulis Jalkanen
Suonenjoki (1935)
Aulis Jalkanen has lived in Herralanmäki, Suonenjoki, all his life, and he has been making art for most of his life. He was given his first oil paints by a neighbour who lived in the house of Ylämäki.
Jalkanen had to look after himself from a young age after his father died in the war. At first, he made a living on logging sites, then at a forest management association, and finally as a carpenter. When he was older, wood entered his art, and he began to make small wooden statues. He also made miniature sculptures that looked like chess pieces and wrote the name of the wood he'd used on the base of each in his own code.
Jalkanen has produced a versatile range of works: oil paintings, wood and linocut prints, drawings, pictures made of crushed stone and wooden sculptures. He kept a diary for decades, summarising a day's events in an image in a notebook.
Jalkanen has created more than a thousand paintings, and a swirling line is a feature that many of them share. One of Jalkanen's artistic role models is, indeed, Vincent van Gogh.
Jalkanen was an eager participant in art classes at the adult education centre. Tatsuo Hoshida, the Tampere-based teacher, has been a great influence. He is also a member of the Suonenjoki art society. Kellarikalleria in Suonenjoki held an extensive exhibition of Jalkanen's art in October 2022.
Jalkanen's works are often either landscapes or images of buildings. His approach to the landscape is realism, but he sometimes stylises his work with strong colours. People play a minor role in his landscapes; they are merely small matchstick figures. His landscapes often depict environments near his home, though some of his works also feature ravines and fells in Lapland and the Arctic Ocean.
Jalkanen has painted portraits from life as well as from photos, and he has painted commissioned portraits. His mother, carrying out her everyday chores, also features in his paintings.
A completely different category of Jalkanen's works are his nudes and erotic works. Jalkanen has compared artistic freedom to the precision required in construction work. In art, there is freedom, in construction, only exact measures.
Aulis Jalkanen has also written poems. Some of his poems reflect on topical issues, while there are also those that contemplate the afterlife. He has written some of his poems in the Savonian dialect.
Jalkanen is eager to experiment with materials and bases for his works. He has kept materials such as carefully cut and bundled milk cartons to paint on at his workshop. For every sample in his stone collection, there's a mention of the type of stone as well as the location where it was picked up. His daily pictures, drawings, poems and prints have been carefully archived.
Text: Irene Pakkanen. Images: Veli Granö, Olli Lähdesmäki. Portrait: Veli Granö.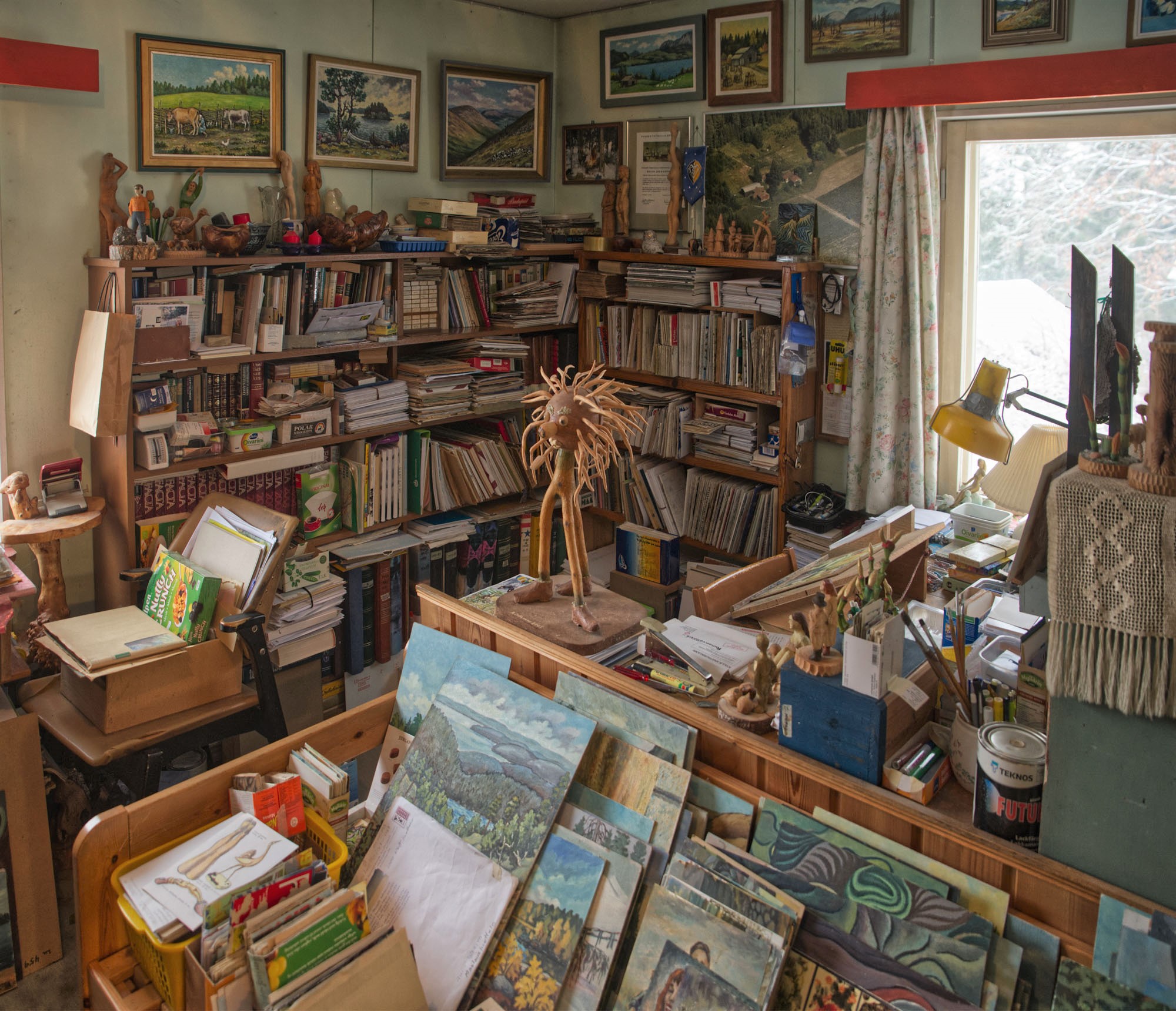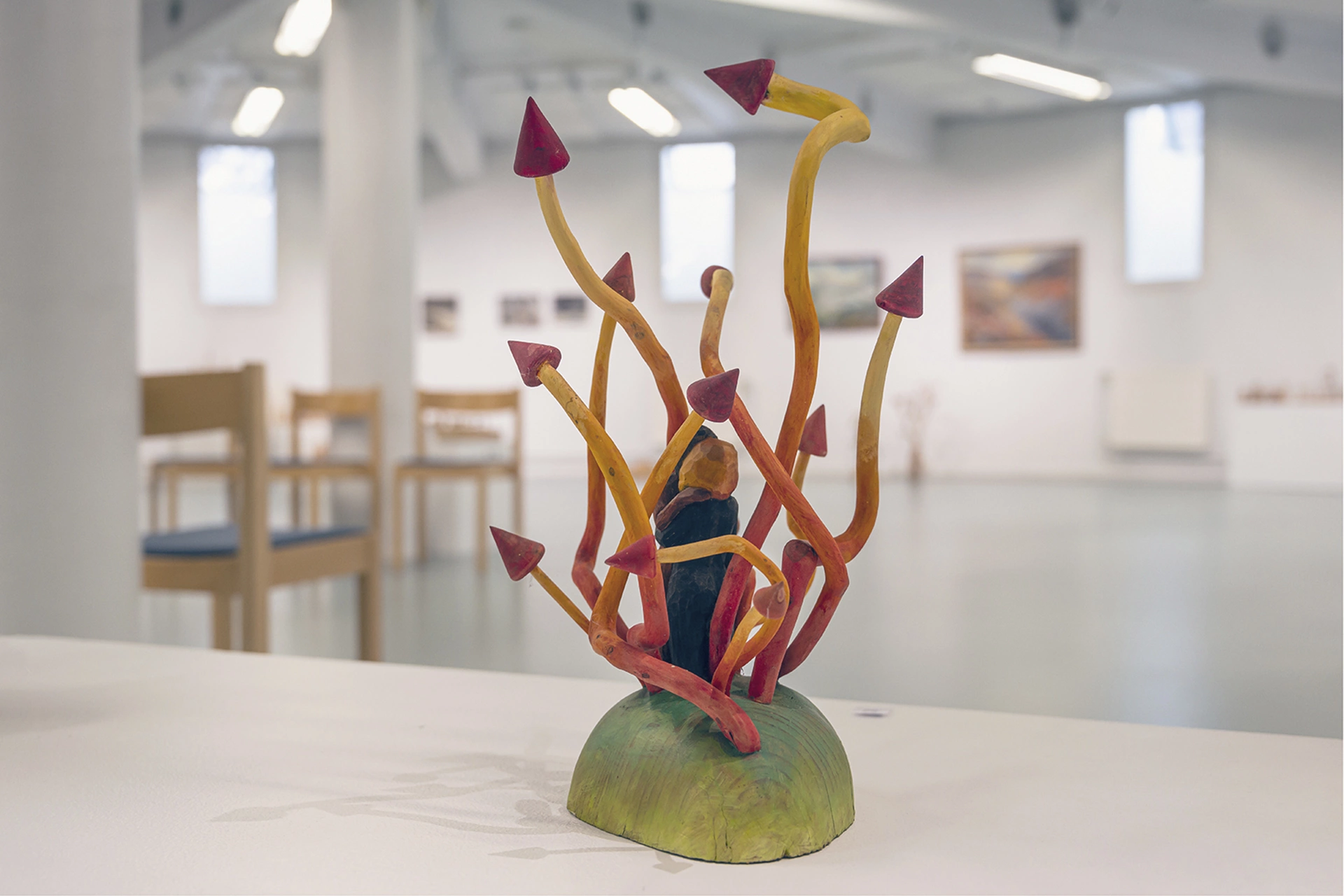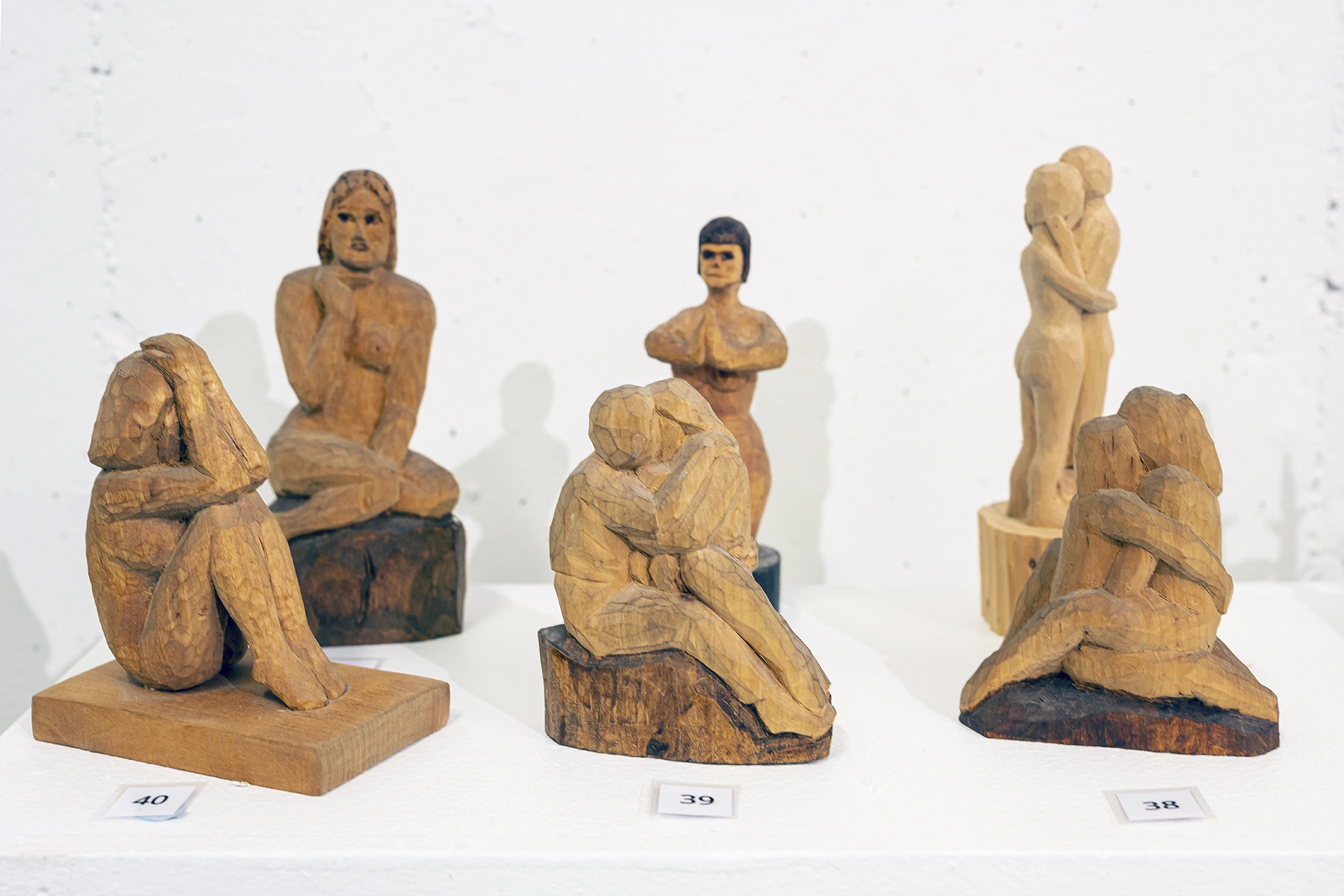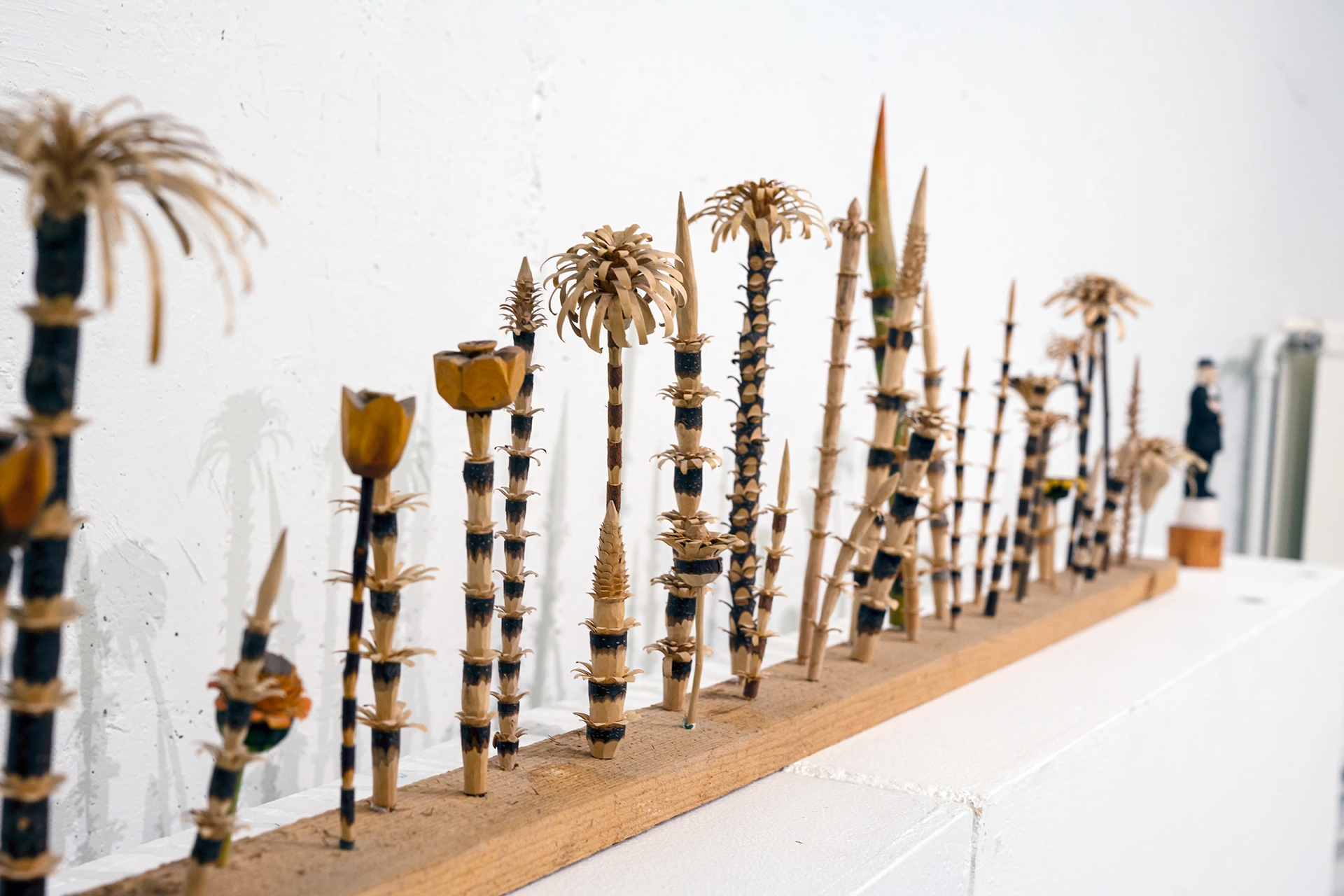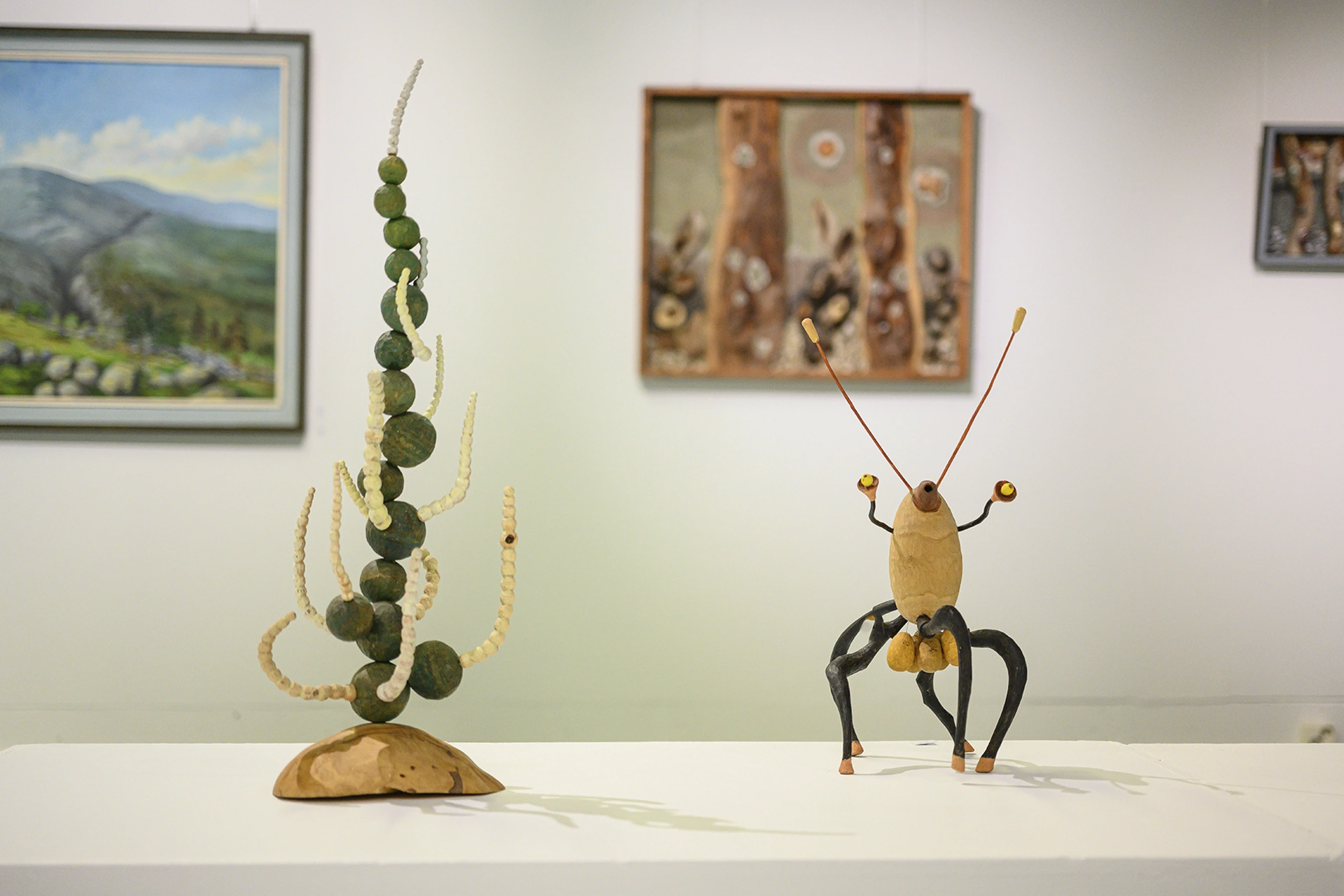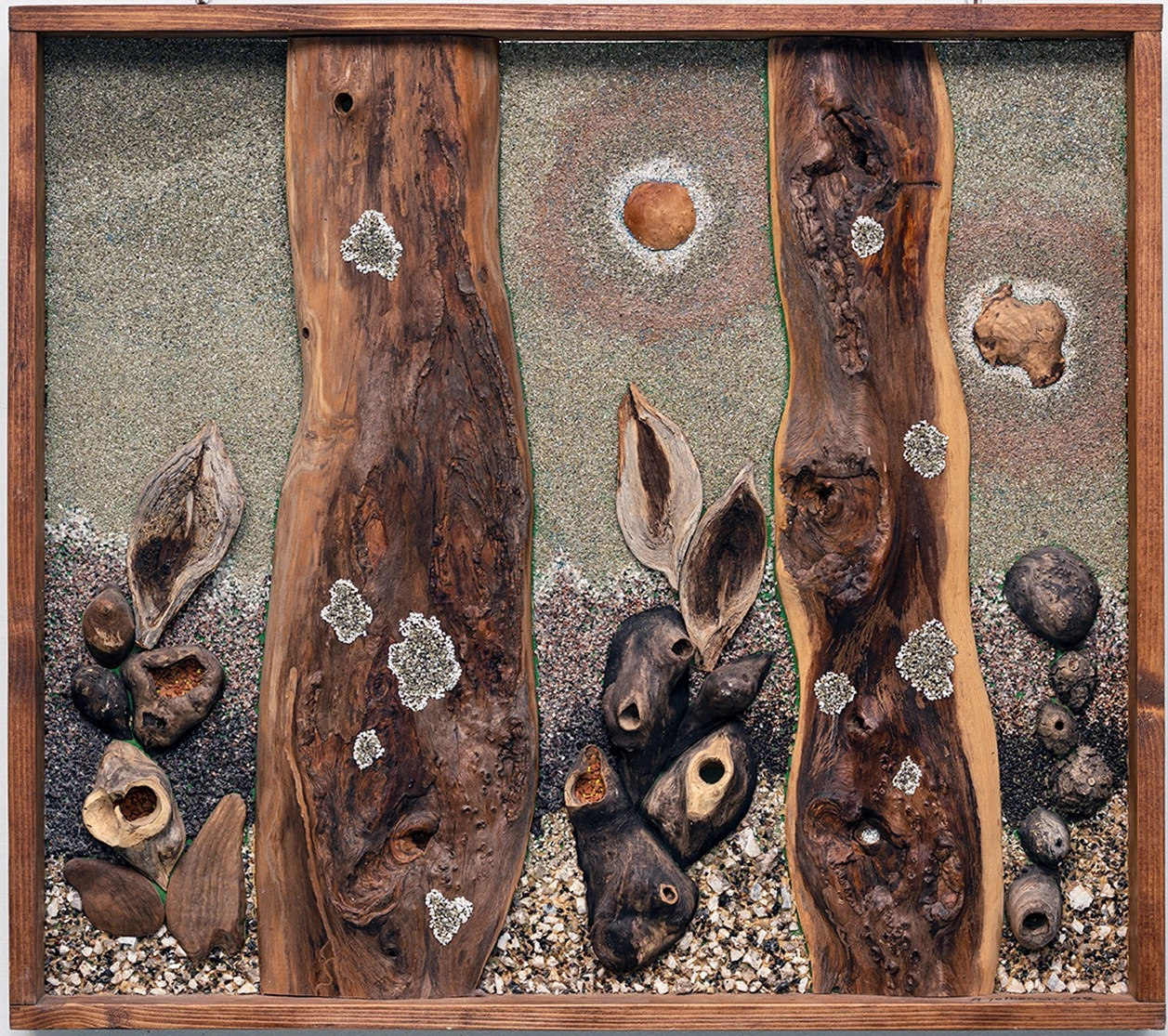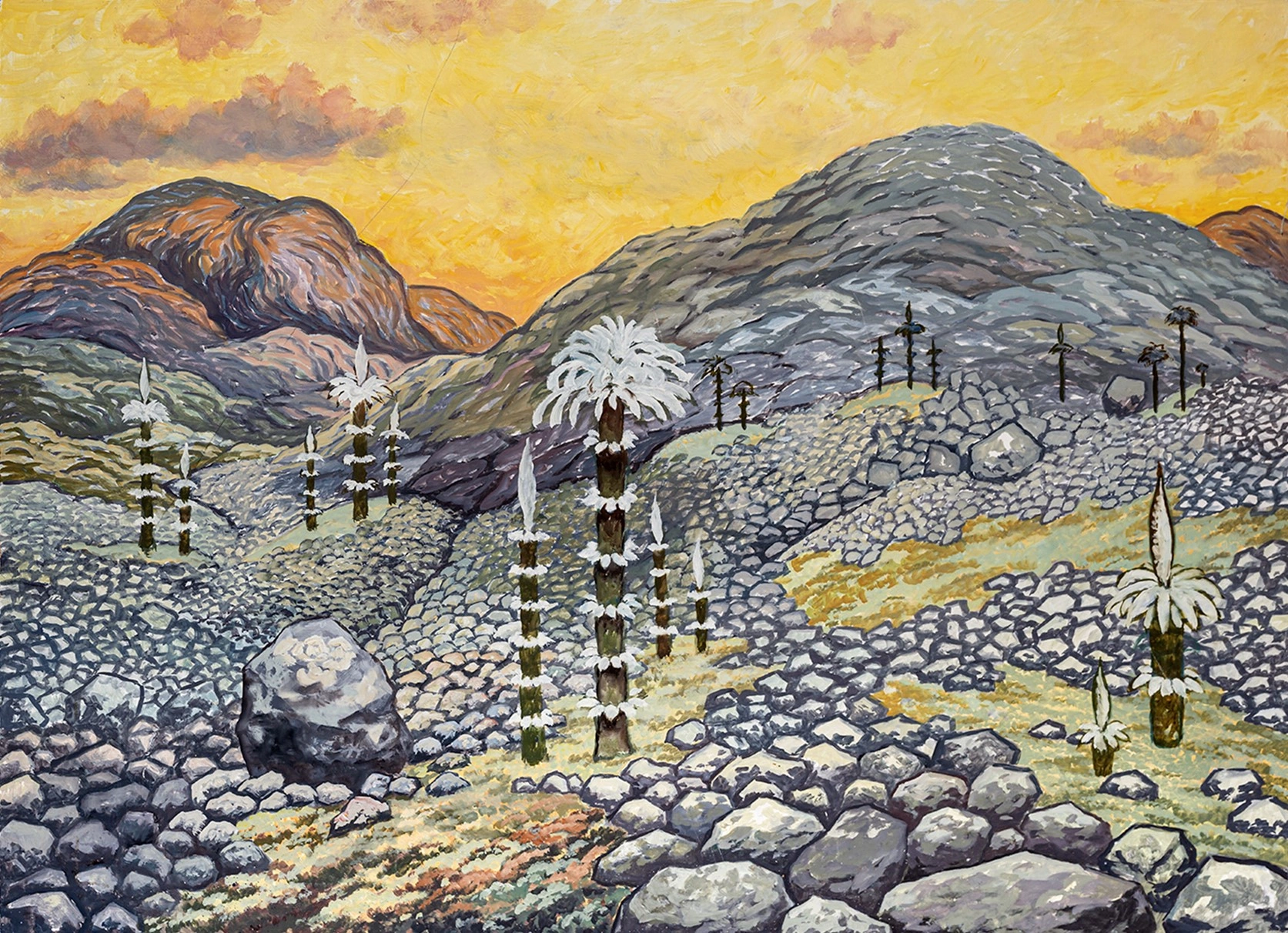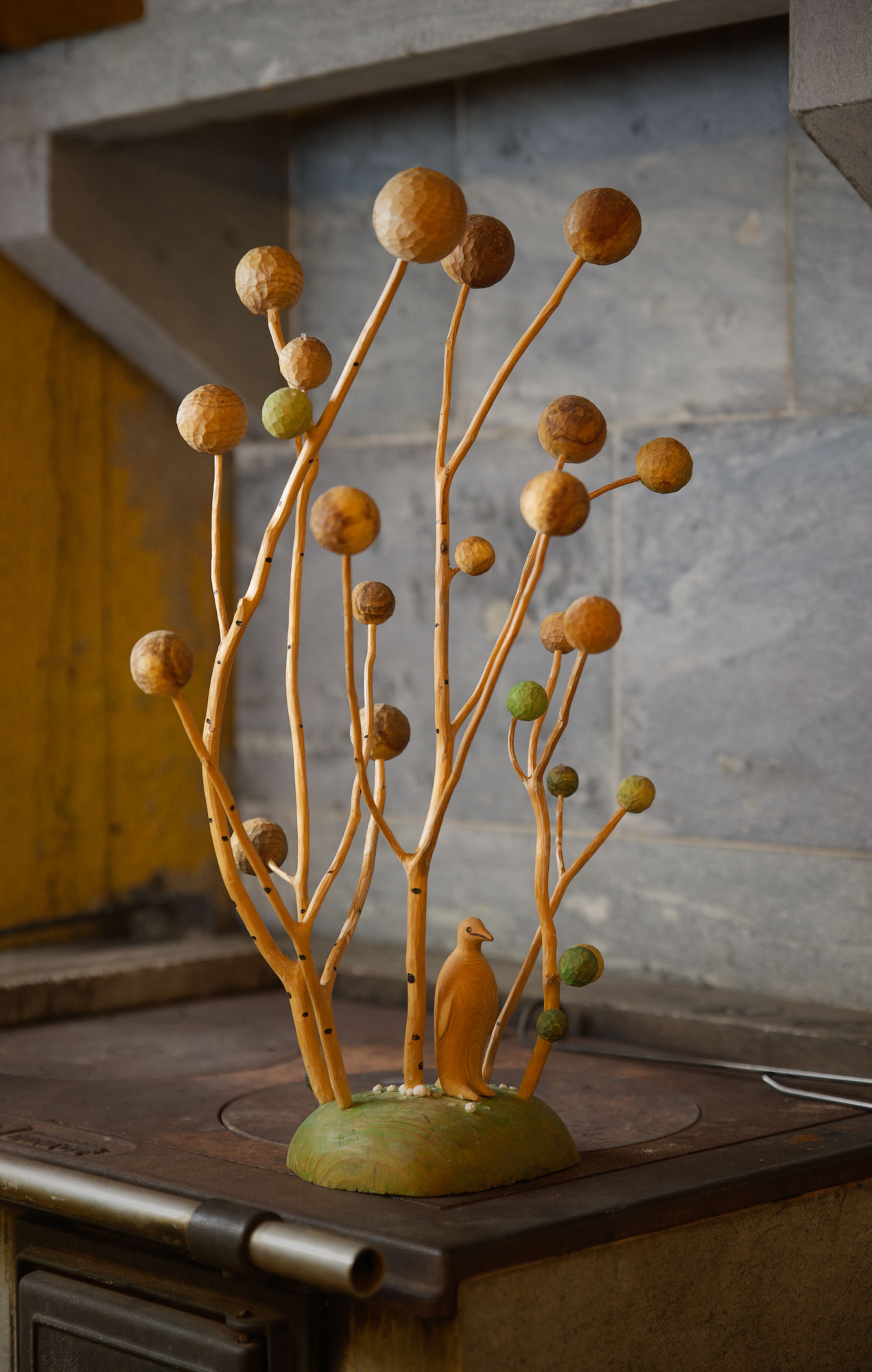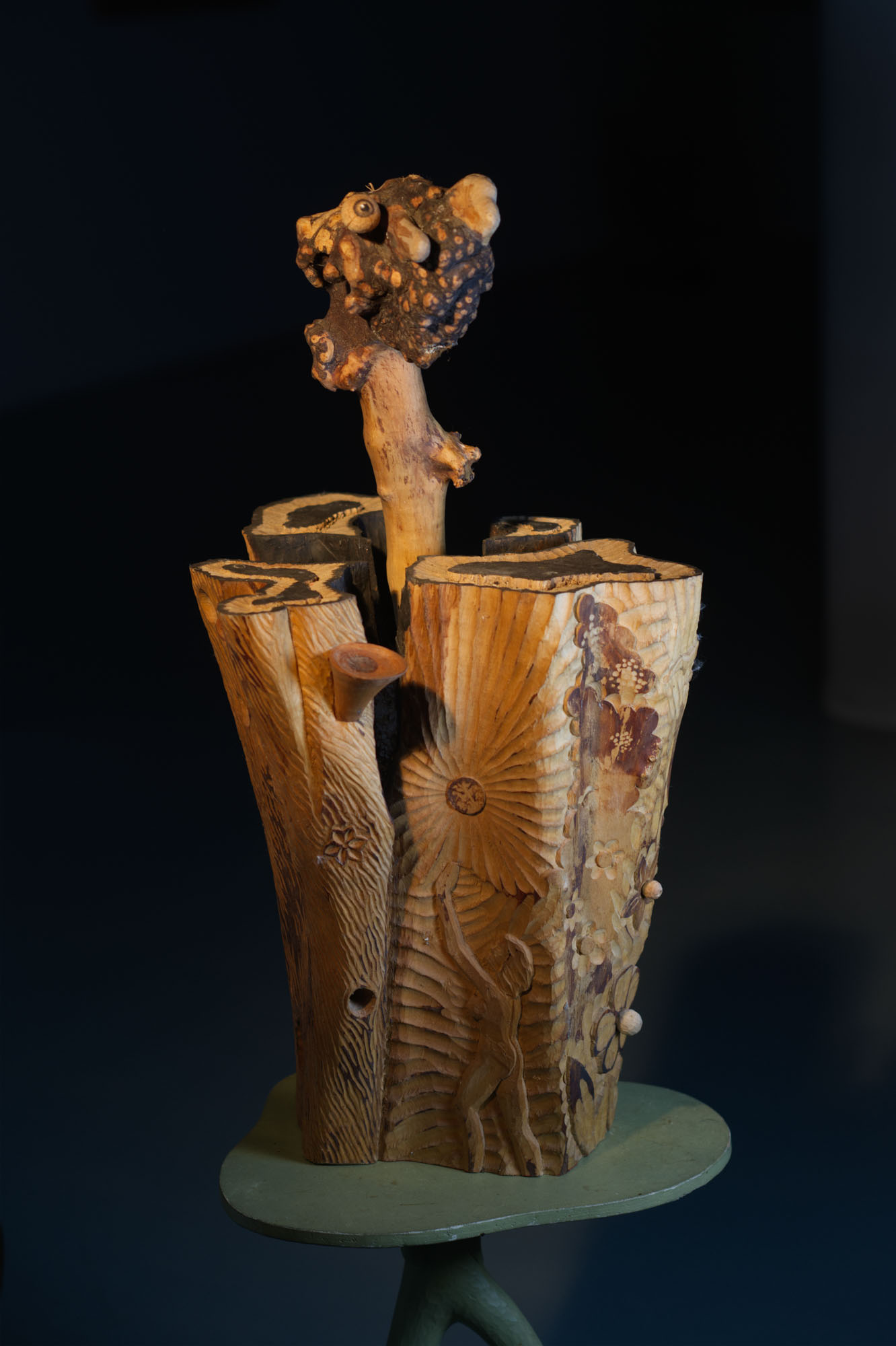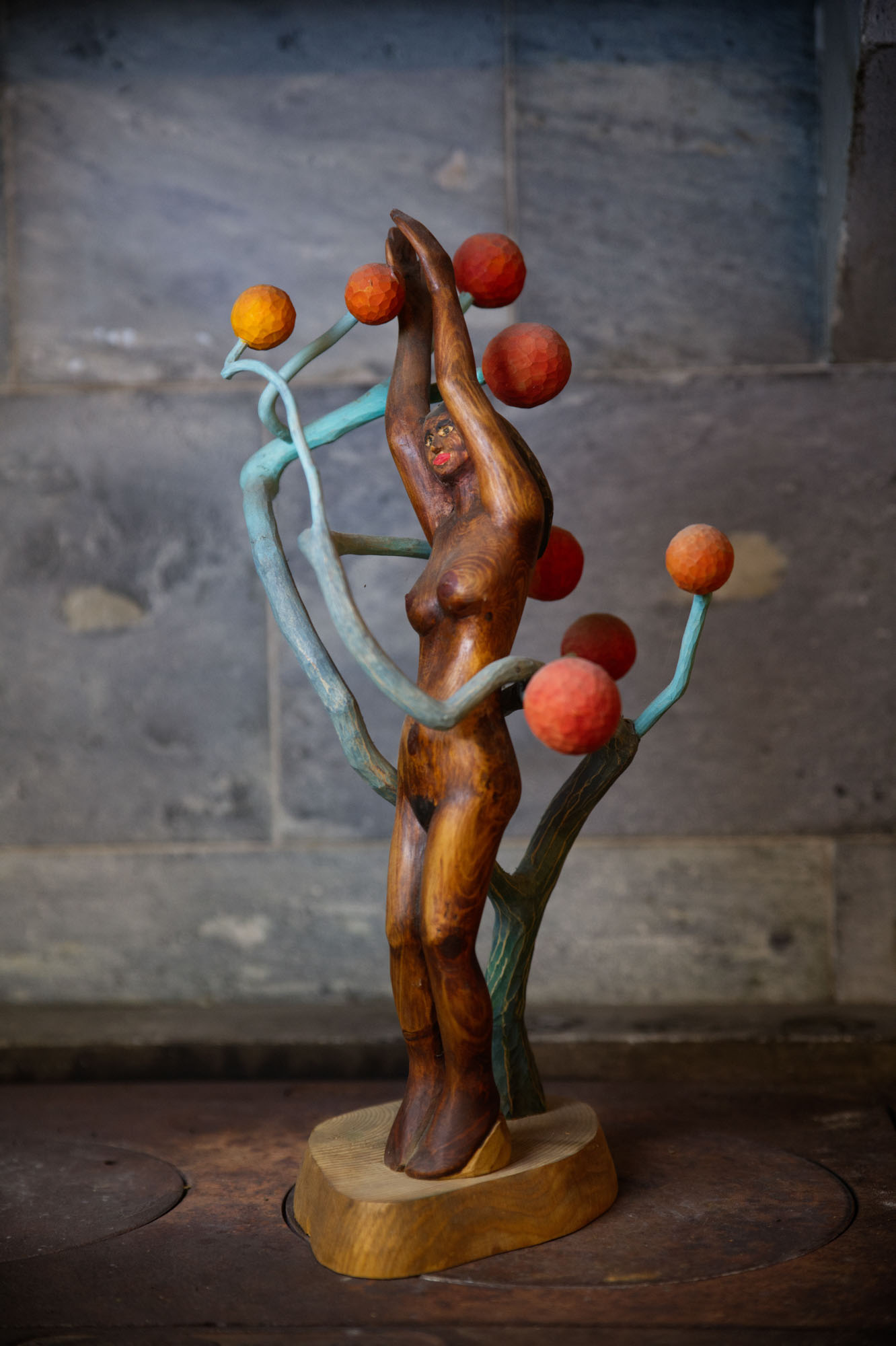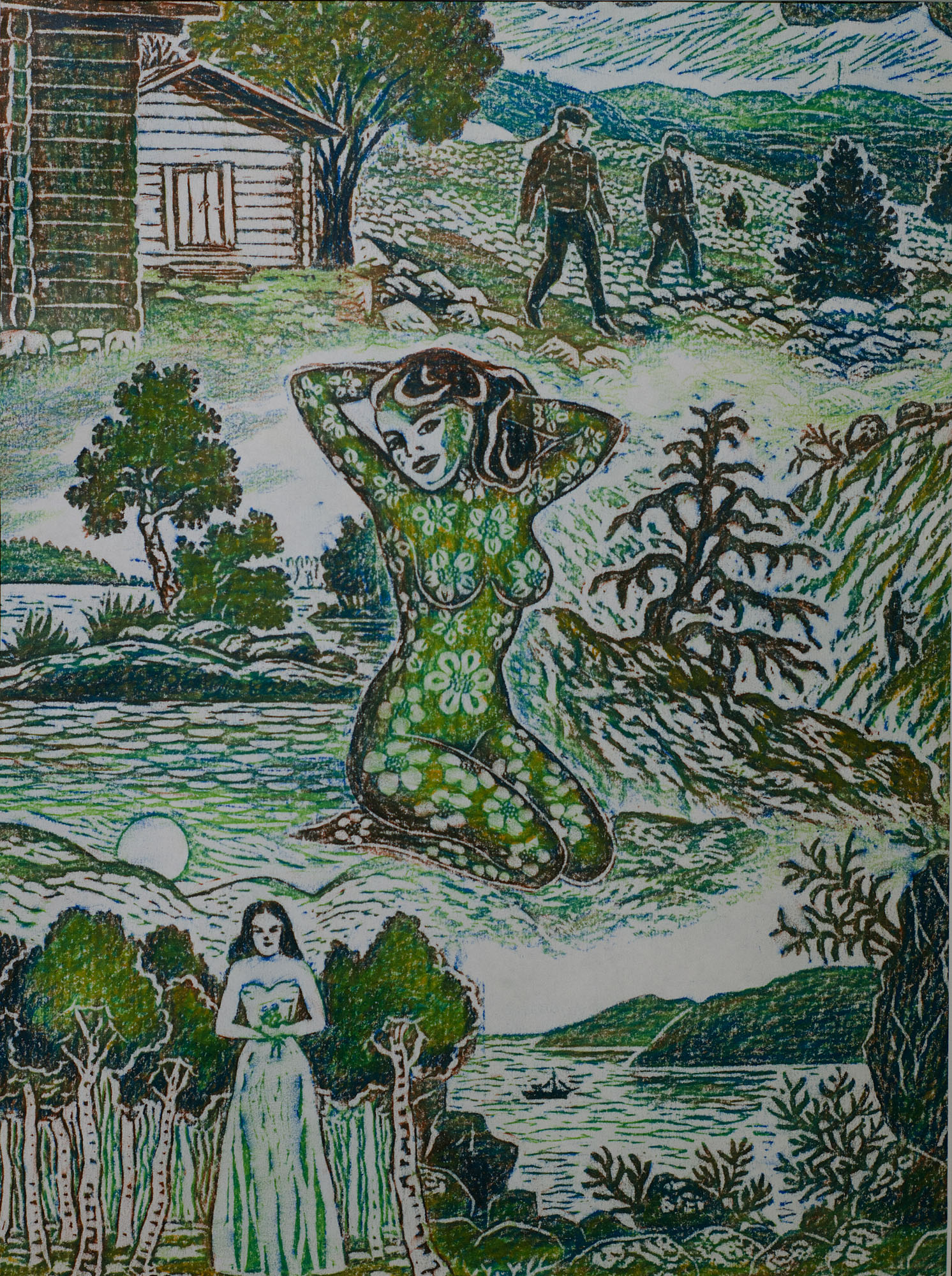 Pohjois-Savo
Ei valittuja sivuja