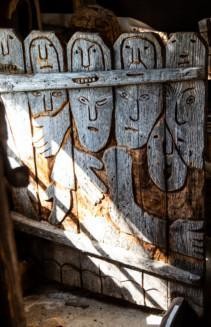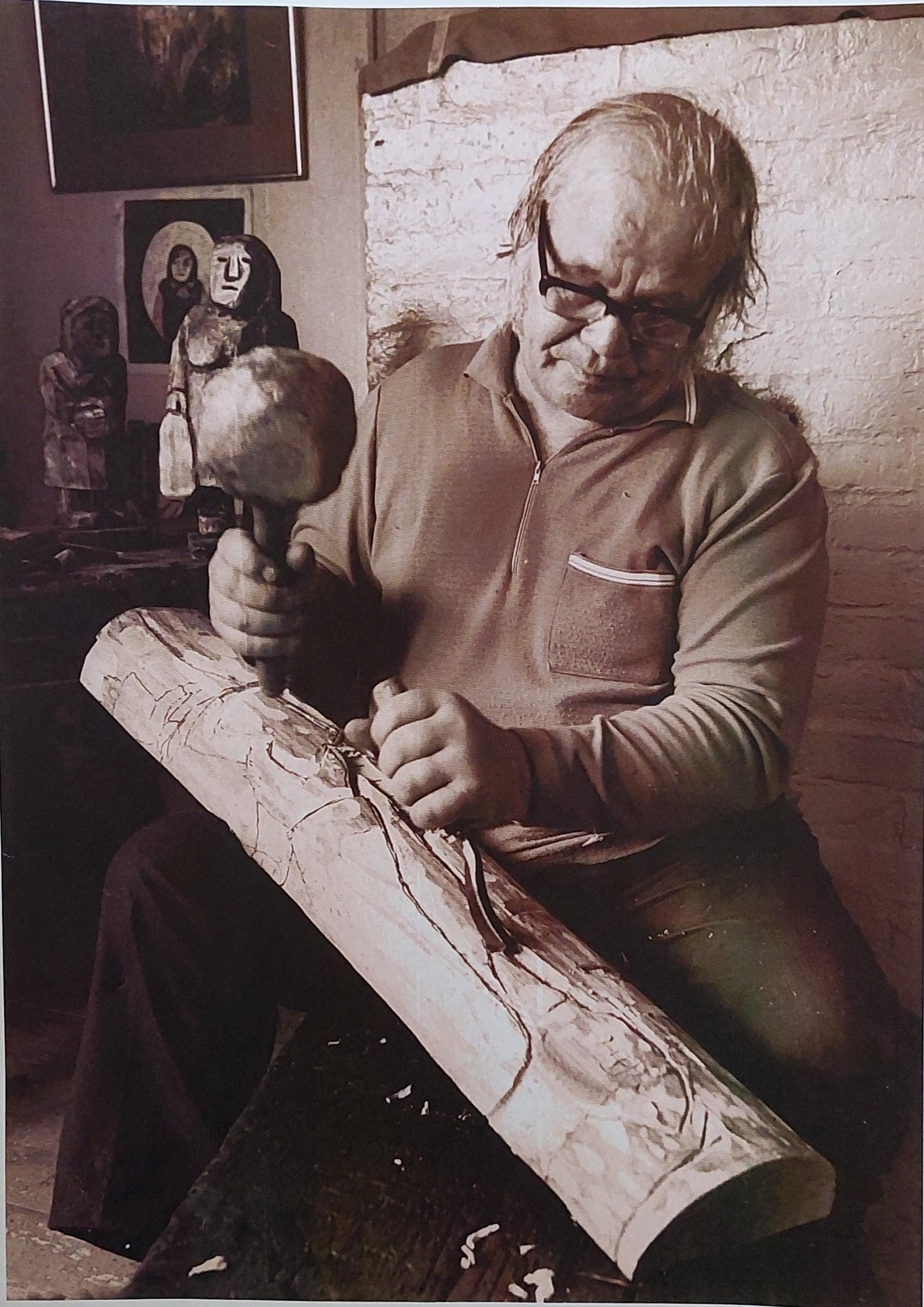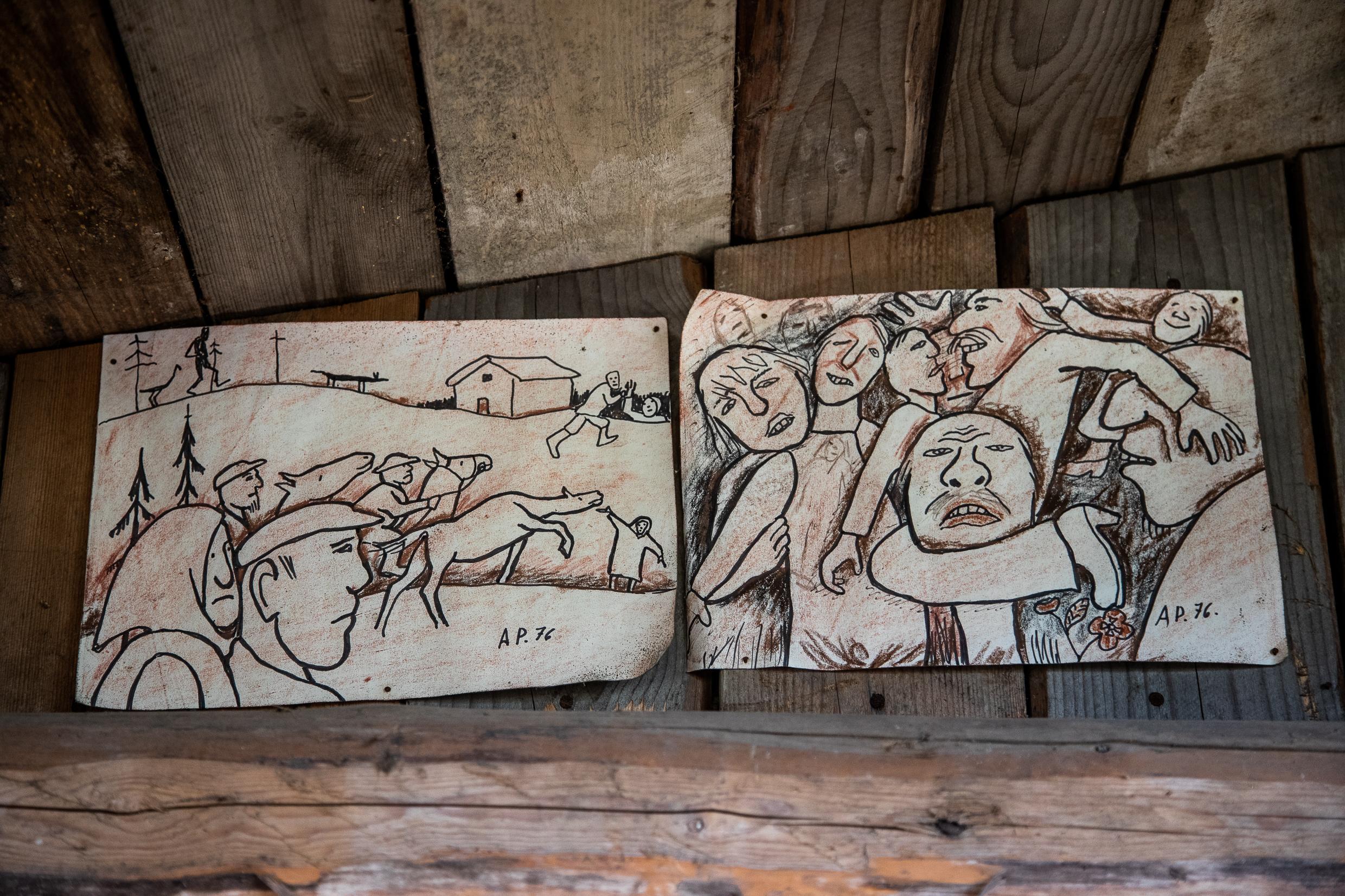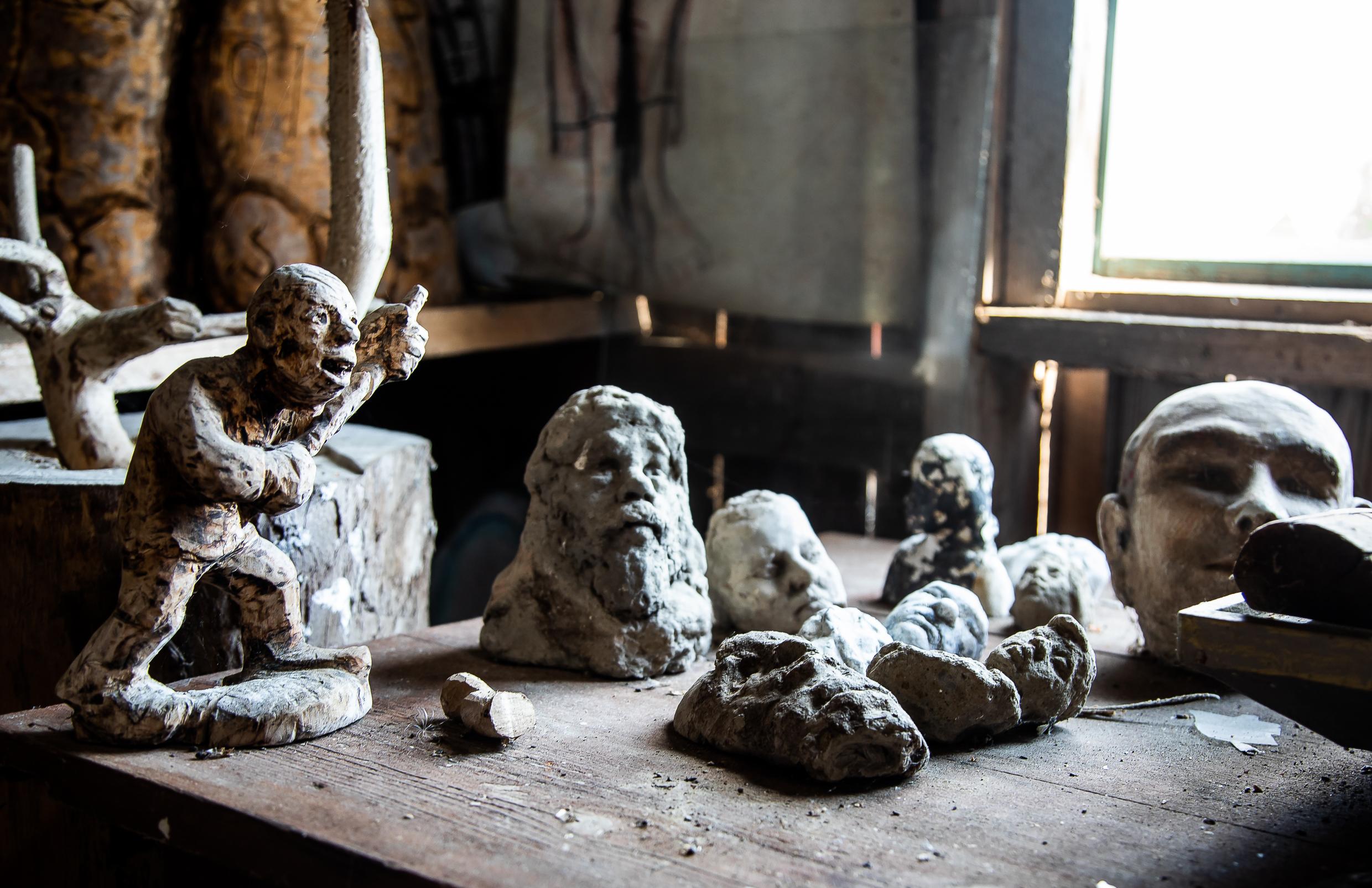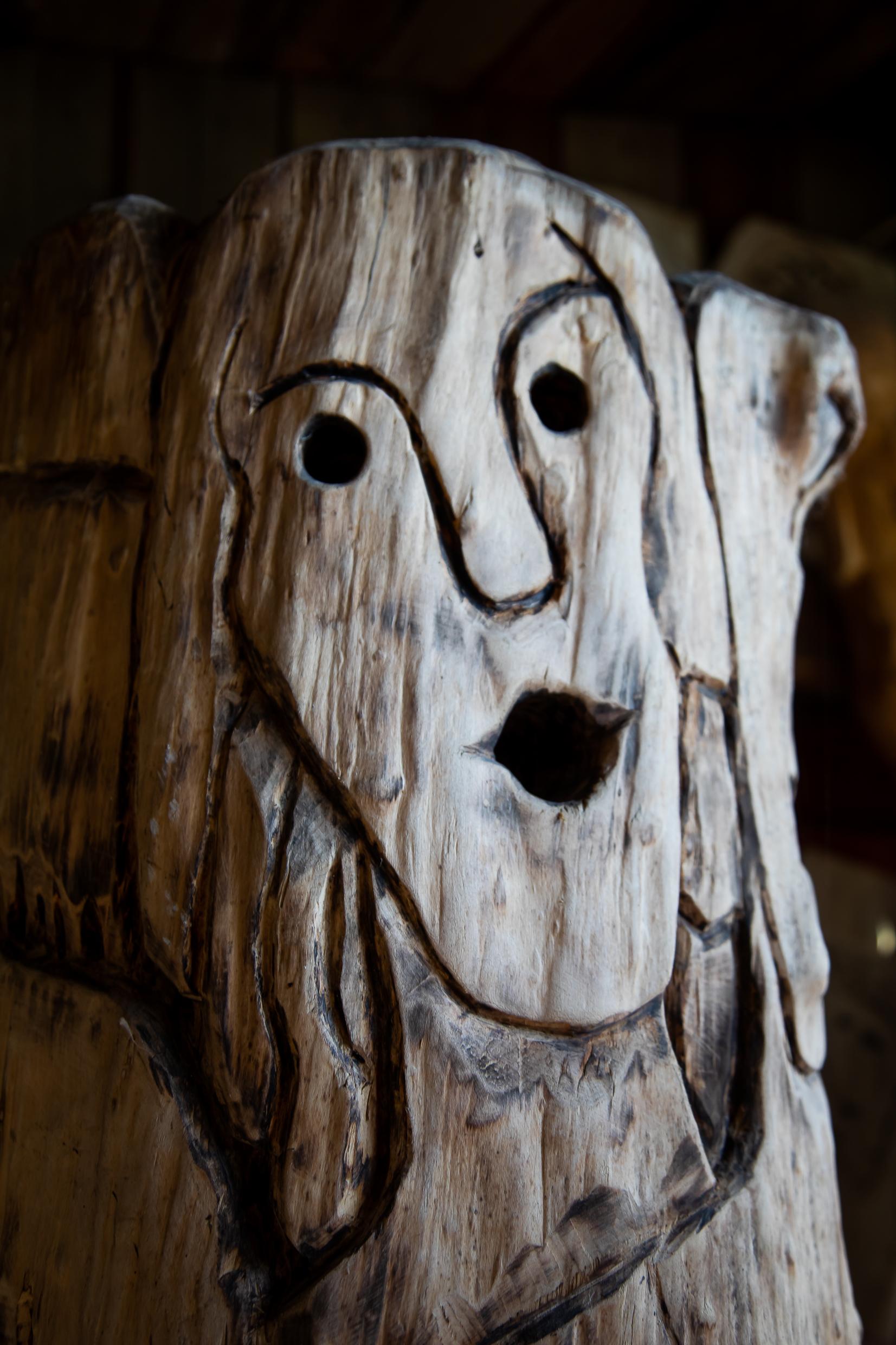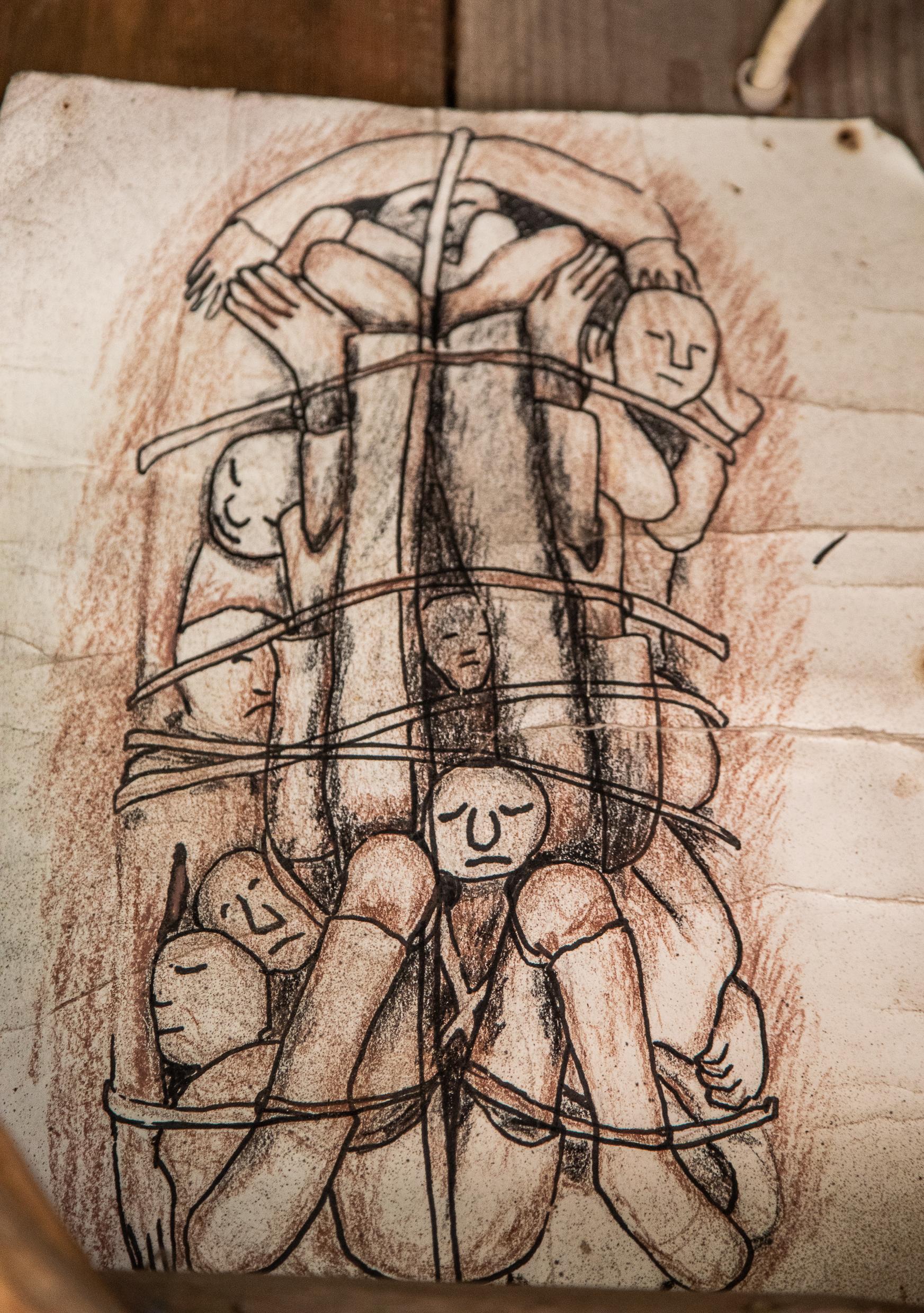 Aarne Paldanius
Lapinlahti (1915-1978)
Aarne Paldanius dreamed of studying art as a young man, but in those days the farming community was not ready to encourage him in his pursuit to become an artist. Young Aarne had to bury his dream, and he took over the family's farm. Paldanius built a house for his family in Mäkikylä, Lapinlahti, in 1949. Paldanius and his wife, Irja Komulainen, had a total of ten children. The family's livelihood came from five cows, a horse, the fields and logging sites in winter.
Having worked hard all his life, Paldanius was struck by severe chest pain in 1965, which was diagnosed as angina, and later the same year, he was also diagnosed with lung cancer. This inevitably meant that he had to give up physical work and claim a disability pension. He was, however, grateful to be alive. He knew exactly what he was going to do: his dream of making art was also very much alive.
Paldanius began carving sculptures in the house he had built with his own hands; first in the light of an oil lamp and candles, as the house was not connected to the grid until the early 1970s. While the world around him was asleep, Paldanius made timber storytellers and planks that could speak their own language. He skilfully coaxed shapes out of wood. "Let's see what's hiding in this bit of timber," Paldanius said to his wife as he began carving a new work. The career of this completely self-taught artist took off astonishingly quickly. In 1967, the public was introduced to his works, which were spiced with human warmth and sense of humour, when he made his debut at the Ars Libera annual exhibition in Kuopio.
The works of this versatile artist were on display at the Ars Libera exhibitions in 1967–1978, the annual exhibitions of the Union of Finnish Art Associations in 1970, 1972 and 1975 as well as the national exhibitions in 1974 and 1975. His works also featured at the Fine Arts Academy of Finland's touring exhibition in 1974 as well as the Tutka exhibitions in Helsinki, Kuopio and Lappeenranta in 1973, 1974, 1976 and 1978. He was elected Artist of the Month by Ars Libera in 1969–1973.
His detailed works were also displayed in exhibitions overseas in Denmark, West and East Germany, Sweden, Norway, Yugoslavia and France to name but a few places.
Aarne Paldanius was also granted the state artist's pension, but he only had time to enjoy it for about six months before he died. He was an amazingly prolific artist, considering that his active career only lasted ten years. When you stop to view Paldanius' works, they appear to be timeless in a strange, dreamlike way. The smallness and tragedy of human life are often to be found in them. Sometimes they make you laugh, sometimes they have a sobering effect. Many works depict crowds of people who are mourning, are terrified, struggling or suffering. Some are even in love. Just like today. And tomorrow.
Text: Jari Ruotsalainen Translation: Kirsti Nurmela-Knox Photos: Mari Kekäläinen Portrait: Paldanius archive
ITE Art surveys / Northern Savonia 2020–2022