Sirkka Turkki's Rose Castle
Southern Finland, As agreed separately, Art garden, Artist's home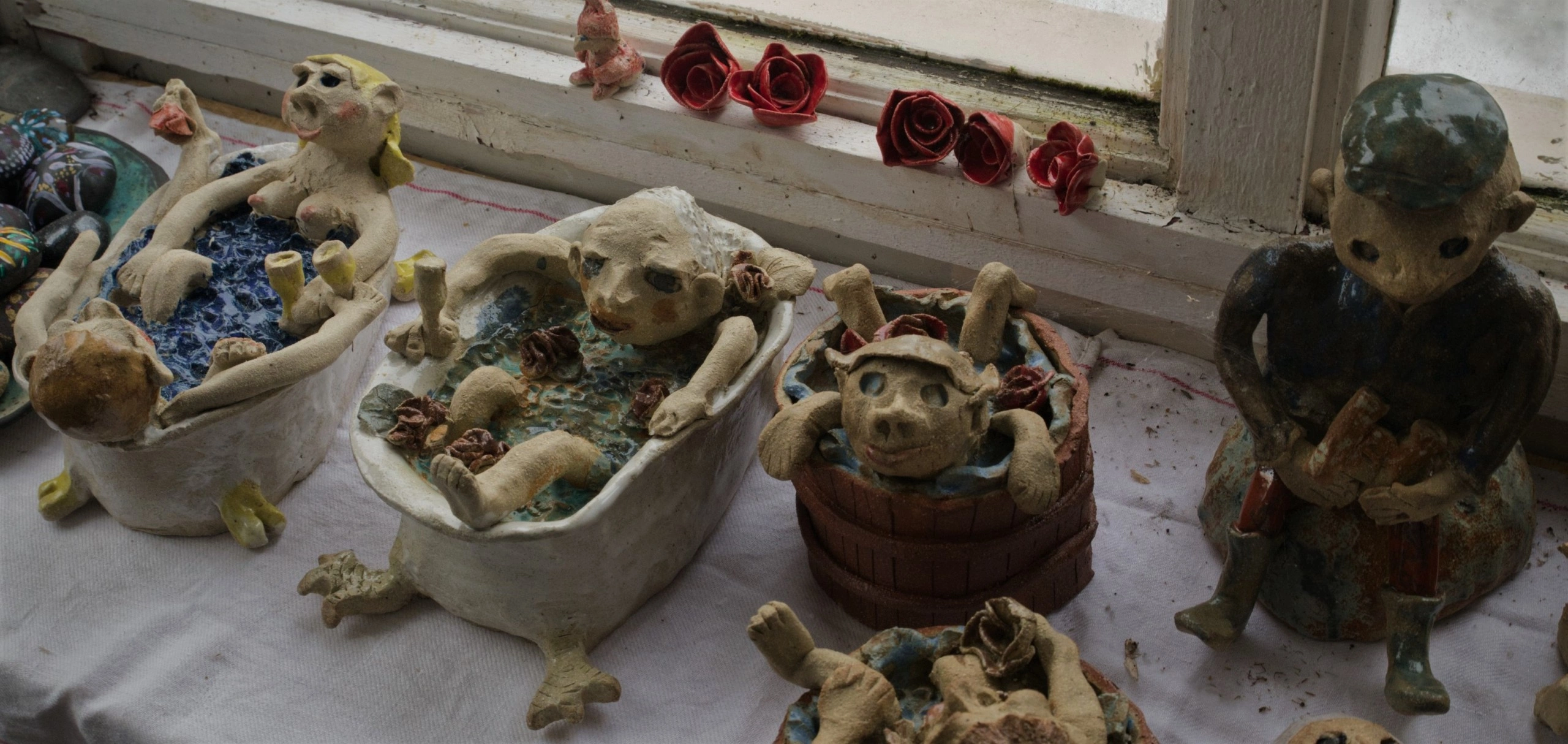 Sirkka Turkki's little house and its surroundings in Porvoo's Sillvik are a complete work of art. Wherever you look, you see the work of the artist's hand. There is a large art park in the yard, the walls of the garage are lined with photos from world trips, paintings and small sculptures illustrating the yard building. The porch is populated by a large number of clay children bathing and reading, on the kitchen wall hangs the whole village's little people from the puppet theater, and the living room is filled with the miniature town of Rose Castle. All works have exciting stories.
Photos: Veli Granö, Heini Heikkilä / ITE Art Surveys by the Association for Rural Culture and education (ITE Uusimaa 2022–2024).
ADDRESS Sillvik, Porvoo (more exact address when arranging a visit)
OPEN In the summer, Sirkka Turkki presents its art world to large or small groups. Visits must be arranged in advance, tel. +358 40 833 9399.
ENTRY FEE 4 euros, children free.
COFFEE by order for small groups. Larger groups can order food from the nearby Bay Way pizzeria cafe, which has indoor and outdoor seating, tel. +358 45 234 4889.