WoodLand by Leo Laakko and Kari Onninen
Häme, As agreed separately, Art park
Sculpting wood is the most natural forms of expression by self-taught artists in Finland. The most common of the instruments is the chainsaw, and one of the most beloved of the subjects is the bear with its many expressive interpretations.
Leo Laakko from Orimattila and Kari Onninen from Lahti are enthusiastic long-term chainsaw sculptors. They participate actively in competitions organised in different parts of Finland, such as the Bear Festival in Ilomantsi, North Karelia.
In their own neighbourhoods, they share a sculpture area PuuhaMaa, WoodLand, in Villähde, Lahti. An impressive array of wooden sculptures has emerged that the public can visit to admire. Recently, Onninen's sculpture student Tomi Vähäkangas has joined the team of sculptors.
Portraits: Juho Haavisto. Other photos: Raija Kallioinen. / ITE art surveys, ITE in Häme (2019-2022), MSL
ADDRESS Ruusulantie 102 Villähde
OPEN By appointment with the artists
MORE INFORMATION Home page by Leo Laakko www.haukkakarhu.fi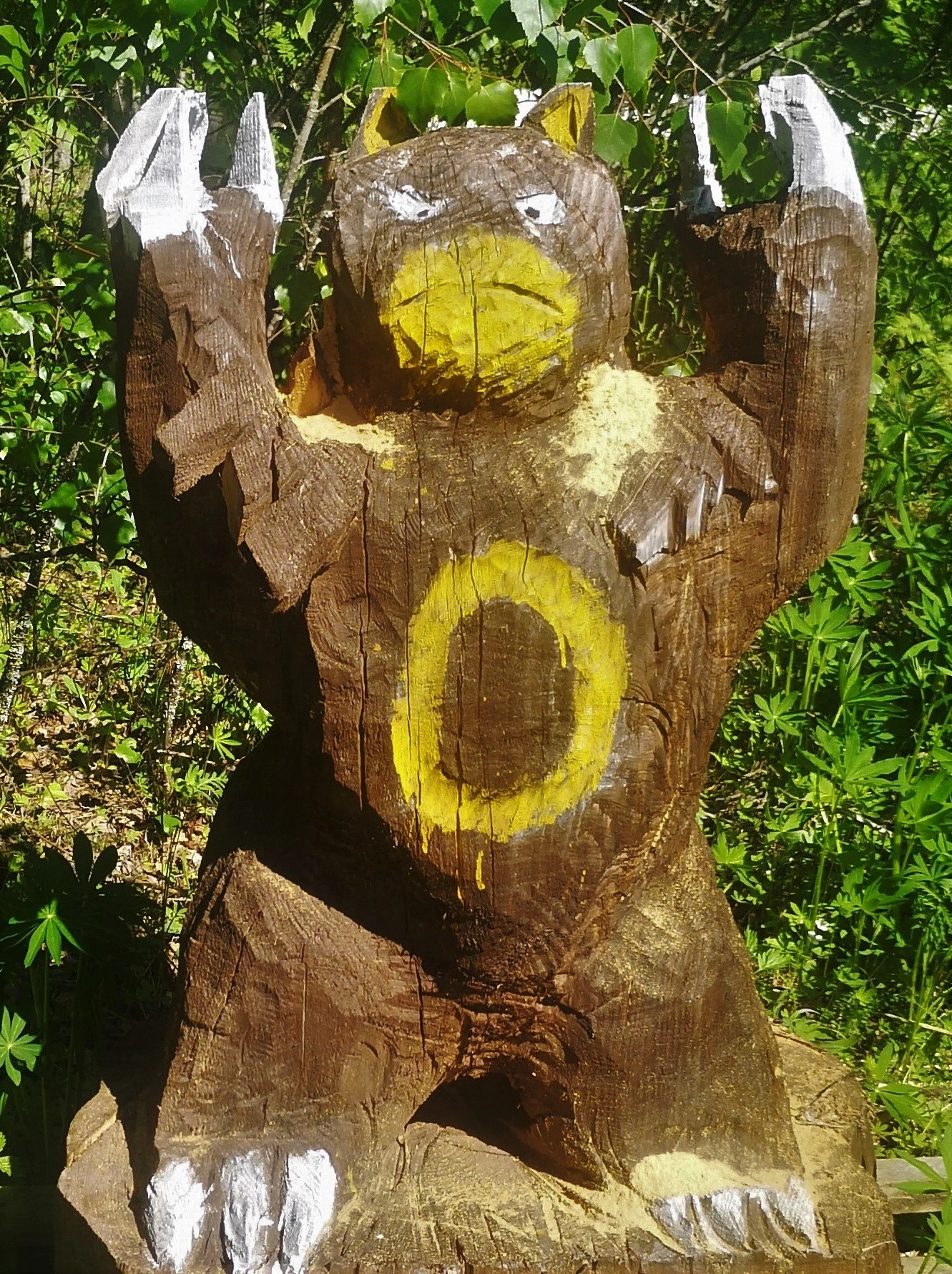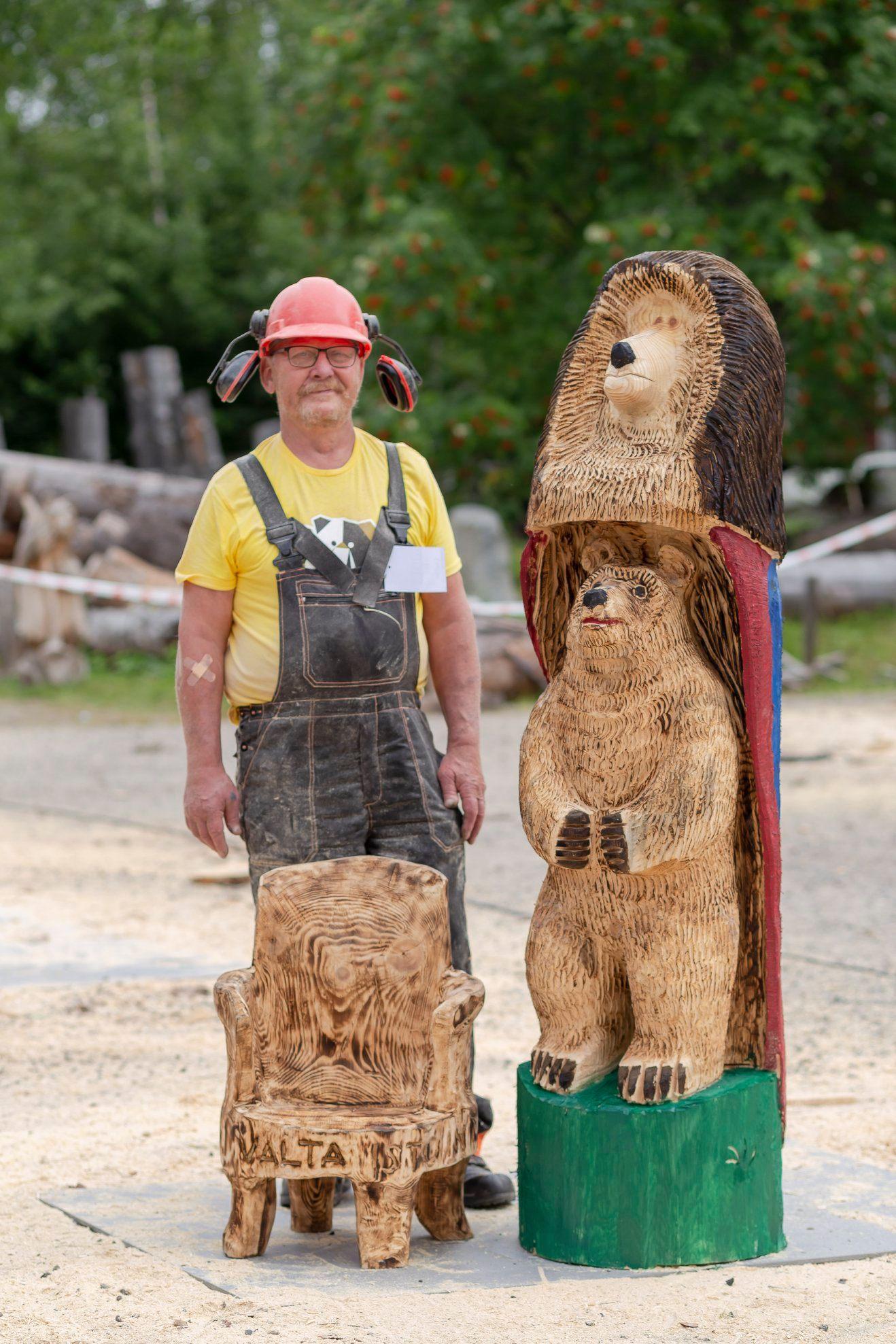 The path in WoodLand